---



LifeStyle


Newsletter

September 9, 2015

"We all have dreams. But in order to make dreams come into reality, it takes an awful lot of determination, dedication, self-discipline, and effort."

-- Jesse Owens, Olympic Athlete

Success Stories

| Events |

Locations

|

Friends of CD Fit
Nerley Lausier
*
555am Georgetown DC CD Fit Class
*
Instructor: Clarence Duhart
*
He dropped 30 lbs and reduced his blood pressure by over 30 points!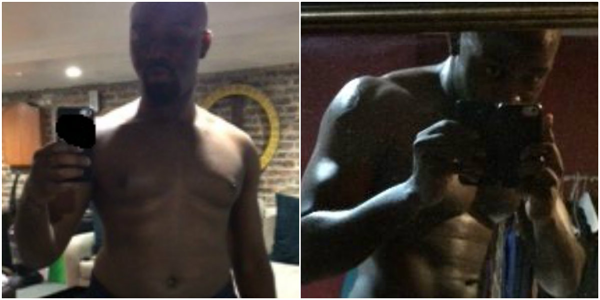 "Let me start by thanking all the people who have given me advice and motivation throughout my time with CD Fit. Being in this group class has definitely given me a big push. The subtle messages from the workout team - "come on man, keep going, good job." - really go a long way when you are feeling beat up and tired or when you are being lazy lol. When I was in college, I tried working out in the gym here and there. I also made it a point to continue exercising when I first joined the workforce. It wasn't until I became involved with CD Fit, that I became more consistent and committed to my health goals. Before relocating to the DMV, I lived in New Jersey, where my efforts to maintain my health and fitness were very scattered. I would go to the gym for about 3-6 weeks before I neglected my workout commitment.
My perspective about maintaining a healthy, active lifestyle really changed one Saturday morning when I experienced intense chest pains before church. I drove to the nearest Care Station and learned that my blood pressure was 160/80 (VERY HIGH FOR MY AGE). The Care Station rushed me to the hospital because they thought I was having a heart attack, given the pains I was feeling in my chest. The hospital ran its own tests and, luckily, it was not a heart attack. In that moment, I knew I needed to make changes in my life.
During the time I had experienced the chest pains, I was studying for the Certified Public Accounting (CPA) exams and working at an accounting firm. My work days ran really late, which is probably similar to many people in our class who are looking to create a better future for themselves. I also maintained a horrible diet, consisting of fast food and greasy Haitian food, and did minimal exercise. The amount of mental and physical exhaustion that I was experiencing at this time greatly contributed to my blood pressure being high. I then decided that my health had to be priority if I wanted to get the fullness of life, so I decided to leave that firm and continue my life in the DMV.
I let several people know what my health goals were and began to ask for a lot of help. Shanee Paul, who had been doing CD Fit for a while, shared with me the class link and told me about her experience with it. I told her that I would try the groupon discount for the class. Disclaimer: Clarence probably won't be happy to hear about my episode since I didn't tell him that I was hospitalized with chest pains a few months before (you know how serious he takes those waiver forms and all – lol). I knew that my body hadn't gone through rigorous fitness movement, but I gave it my all. I literally almost passed out my first day in CD Fit. In fact, I was told to lie down and put my legs up to get blood to my upper body. Nevertheless, I didn't give up. I came the next day, gave it my all again, and, although I felt like passing out, I didn't want to be embarrassed again so I kept it to myself and recovered in my car.
Today, I'm happy to say that my endurance is at an all-time high.

I have lost 30 pounds from 189lbs to 159lbs and my blood pressure is much better than before at 128/73.

These results are due to eating better through healthy, lean weekly meal prepping and CD Fit workouts. I make no excuses for myself to miss class unless it is for work. Even if I arrived late to class, I would still make it out and let Jenn comment on how late I was…."Come on DUDE!" (Thank you Jenn).

I don't talk too much in class but I do get to work. When someone sees that I am being lazy, they let me know. I sometimes return that favor which is the main benefit of being part of the CD Fit class. As for meal prepping, I only spend $35 to $40 a week on groceries, and I consistently eat healthier than I have ever eaten before.

Now that I am healthier and in better shape I have decided to become a body builder and do some body shows. I have a lot of work ahead of me, but I am not scared of it. I have been through a lot to get here and I am looking forward to seeing how much farther I can go. "FIT FOR LIFE…."
Nerley Lausier
*
555am Georgetown DC CD Fit Class
*
Instructor: Clarence Duhart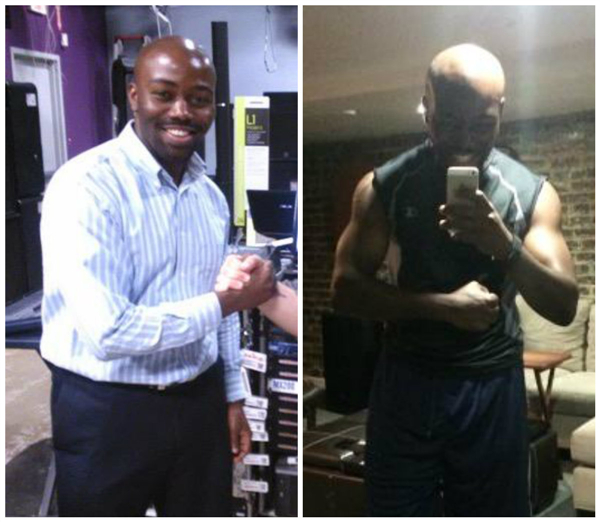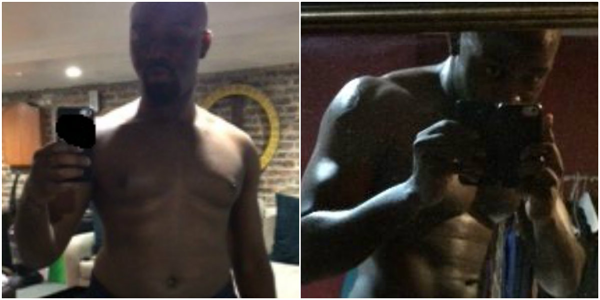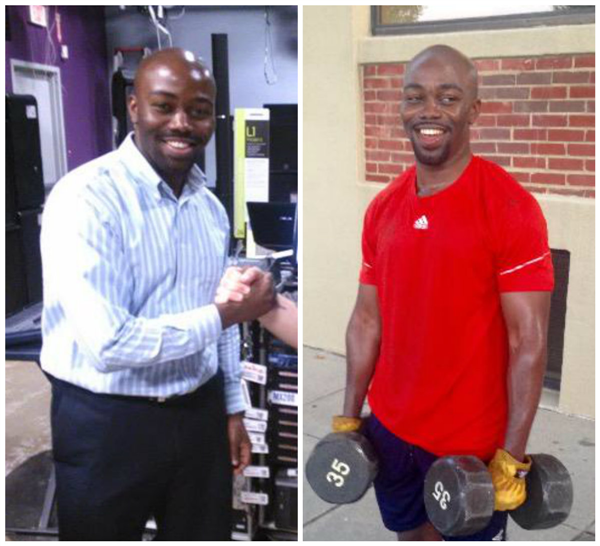 Note: Congratulations, Nerley! Your hard work and commitment to the process has really paid off for you, and we are all extremely proud of you. I have seen you come a long long way in such a short period of time, and your results are impressive to say the least. It only gets better from here my friend, so now it's time for us to work toward your next goal of competing on stage! Fit4Life....

Clarence Duhart
www.cdfitdc.com
---
Join Now with our TWO MONTH TRIAL for $39
!

It's simple. Go to

www.cdfitdc.com

today!
---
CD Fit, LLC
Clarence Duhart, Fitness Specialist/Founder
CDuhart@cdfitdc.com