Denounce the apostasy verdict and death sentence against Meriam, by the Sudanese court.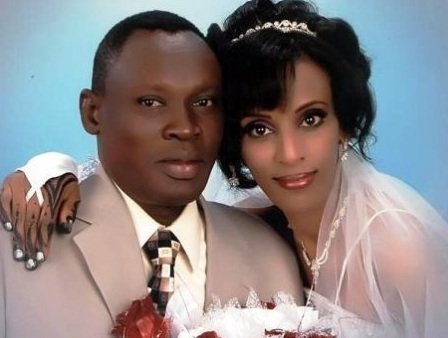 Meriam Ibrahim and her husband Daniel Wani at wedding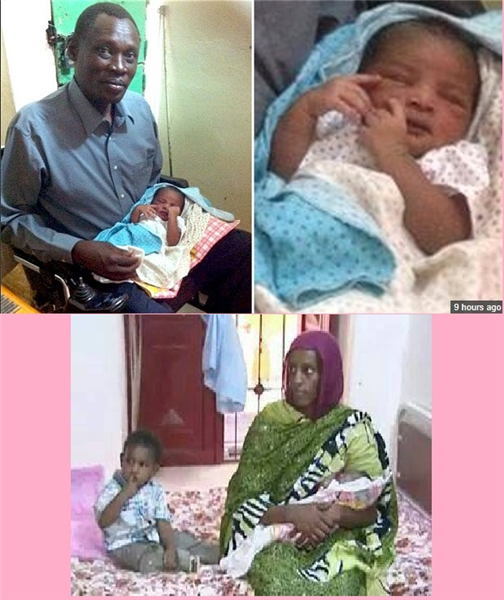 Mariam's husband with their newly born baby Maya (upper left), baby Maya
(upper right) and Mariam with her children in Omdurman Women Prison
Call to stop damming Nubia, arson of Date Palms in Nubia land, looting and smuggling Nubian antiquities and artifacts, polluting the environment by gold miners who use toxic mercury and potassium cyanide which are hazardous to lives and environment.

Call to stop genocide, barrel bombs by Antonovs and the so called Rapid Support Forces scorching campaigns (the new version of Janjaweed and Islamist militia) in Darfur, Nuba Mountains, Blue Nile and Beja land.
Please join:
Nubia

Project

The Institute of Religion and Democracy (IRD)


Act for Sudan

Beja Organization for Human Rights and Democracy

Darfur and Beyond

Darfur Interfaith Network

International Christian Concern

Joining Our Voices

Jubilee Campaign USA

Mute No More

Nubia Project / Rescue Nubia

Voices for Sudan

The

Sudanese

Marginalized Forum
Where: In front of the Sudan Embassy at 2210 Massachusetts Ave NW Washington, DC
Date: Friday, June 13, 2014

Time: 10:00 AM – 12:00 Noon
Please, come with your family members and friends, with drums, banners and songs of freedom and let the message resonate.

Silence against crimes is a crime.

Contact: Nuraddin Mannan Tel. (202)718-6687
Email: nubiakey@msn.com