Michael Greger, MD's Update
on the Latest in Nutrition Research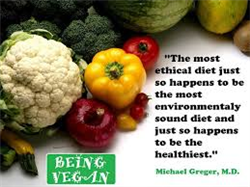 On Wednesday, July 8, we welcomed Michael Greger, MD a second time to St. Clair Hospital for an update of the latest research into nutrition's impact on our health.
Just click on the following link and scroll down to hear what he had to say and please share with your loved ones:



Dr. Greger's Presentation
Don't forget to sign up for his daily videos on his web site at: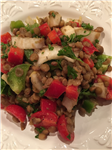 French Lentil Salad
From Skinny Bitch in the Kitch by Rory Freedman and Kim Barnouin

Makes 6-8 servings.

1 cup French lentils (any lentils will work just fine)

2 cups water

6 tablespoons extra virgin olive oil (I use 3 tablespoons and it turns out just fine and in fact, could probably be reduced even further)

2 tablespoons white wine or champagne vinegar

1/2 tablespoon fresh chopped or 1/2 teaspoon dry tarragon

1 teaspoon Dijon mustard

1 teaspoon fine sea salt

1/2 teaspoon pepper

2 tomatoes, cut into 1/2-inch dice

2 Belgian endive (about 8 ounces), halved lengthwise and cut crosswise into 1/2-inch slices (can use regular endive)

1 green pepper, cut into 1/2-inch dice

1 yellow bell pepper, cut into 1/2-inch dice

1/2 cup chopped fresh Italian parsley

In a 1- to 2-quart saucepan over high heat, combine the lentils and water and bring to a boil. Reduce the heat to a simmer, cover, and cook 35 to 45 minutes, until the lentils are al dente, tender but not mushy.

Meanwhile, in a small bowl, whisk together the olive oil, vinegar, tarragon, mustard, salt, and pepper.

Once the lentils are cooked, drain any water left in the pot and transfer the lentils to a large bowl. Toss with about half the dressing and set aside to cool to room temperature.

Once the lentils are cool, stir in the tomatoes, endive, bell peppers, and parsley. Add the remaining dressing, tossing gently. Serve cold or at room temperature.
If My Information is Helpful to You, Please Like Me, Follow Me, and Share Me with Others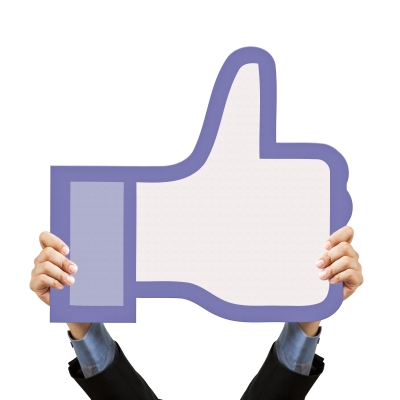 Please help me to expand the reach of my message. People have the right to know about the powerfully protective effect of plants and the incredibly dangerous impact of animal products on their health so that they can make informed decisions in the best interest of themselves and their families.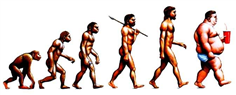 A Really Cool Way to Shuck Corn...Organic Corn


This video demonstrates a really easy way to cook corn on the cob without having to shuck it first.

I urge you to use only organic corn as corn that is not organic can be and probably has been genetically modified to create its own pesticide. Organic corn, or corn carrying the label "Non-GMO Project Verified", has not been genetically modified:











Unfortunately, due to time constraints, I have had to step away from Club Veg, hopefully only temporarily. Thankfully, Caroline has a wonderful and vegucated husband, Tim, who has agreed to step in and continue the tradition. They have a terrific topic planned for this month: Batch Cooking for Easy Weekday Meals.

So join Caroline and Tim on August 4 from 6:30-8 pm at the Bridgeville Giant Eagle's second floor meeting room. Register at the following link and email caroline@gardendish.com or call 724-249-4106 with any questions. The cost is $20 per person.

PlantPure Nation Returns to Pittsburgh with

Pittsburgh was one of the cities selected to debut the final cut of PlantPure Nation. If you didn't get the chance to see the documentary when it was shown in April, you won't want to miss your chance next month.

Mark your calendars! Thursday, August 27, 2015 at 7:00 pm at the SouthSide Works Cinema.

To order your tickets, click on the following link:





The lifestyle improvement program created by Cynthia West, MD and me focuses on enlightened food choices, increasing activity levels, and better managing stress.




We now accept Highmark, UPMC, Coventry/HealthAmerica/Aetna, Cigna, United Healthcare, and Medicare.




Email traceyeakin@gmail.com or call 724.469.0693 to be placed on the waiting list for the next series of workshops.






















































I can save you $25 (US customers) or $35 (Canadian customers) off of your shipping expense if you use the following promotional code when ordering either online at www.vitamix.com or by calling 1.800.848.2649. I do receive a small commission from Vitamix for every purchase made using my promotional code, but it wouldn't change my recommendation of this product even if I didn't.



Promotional Code: 06-008273