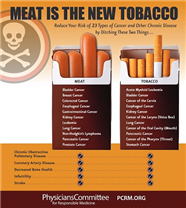 A recent study from the University of California found that diets high in animal protein could be as dangerous as a 20 cigarette a day smoking habit. High protein in this study was defined as 20% of calories from protein. These risks for death were either diminished or eliminated when the protein source was derived from plants.
The infographic depicted above from the Physicians Committee for Responsible Medicine is difficult to read here in my e-newsletter, but because it is so important, I urge you to click on the link below to view a more legible version. Please forward to your loved ones to help increase awareness that animal products are harmful to your health. There is nothing that an animal-based diet can provide that a low-fat, whole food plant-based lifestyle can't provide BETTER because of the "baggage" that animal products bring with them, including, saturated fat, cholesterol, naturally occurring animal growth factors, heme iron, casein, carnitine, choline, excess protein, heterocyclic amines, nitrosamines, fecal bacteria, heavy metal residues, and foreign meat molecules such as Neu5Gc, just to name a few.
People have the right to know the truth about what they are eating so that they can make educated decisions that are in the best interest of themselves and their families.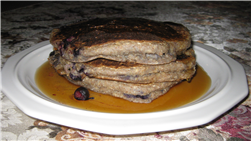 Spelt-Blueberry Pancakes
From Engine 2 Diet


Ingredients:

2 cups spelt flour
2 cups oat flour (I just ground old fashioned oats in my food processor and it worked just fine.)
2 tablespoons baking powder
4 tablespoons ground flax seed
1/2 teaspoon salt
3 1/2 cups low-fat, non-dairy milk (I used unsweetened almond milk)
4 tablespoons unsweetened applesauce
2 tablespoons agave nectar (I used pure maple syrup.)
1 tablespoon vanilla extract
2 cups blueberries (I used frozen blueberries.)

Whisk the flours, baking powder, ground flax seed, and salt together in a large bowl. Combine wet ingredients in another bowl.

Form a well in the center of the dry ingredients and add the wet ingredients. Stir the batter just until the dry ingredients are thoroughly moistened. It will seem thin, but it will thicken.

Let the batter rest for 15 minutes (Spelt flour takes a little longer to absorb liquids.) If you can't wait, your pancakes won't be as crisp.

After the batter has rested, fold in blueberries.

Heat a dry skillet until a drop of water dances on its surface. Spraying the skillet once should allow for three batches of pancakes (Instead of using oil, I sprinkle a small amount of flour onto the dry, non-stick skillet immediately before pouring the batter onto the skillet surface and it keeps the pancake from sticking.).

Ladle a large scoop of batter into the pan. Several pancakes can be cooked at once if you're using a large skillet.

Cook until the batter begins to bubble and the bottom of the pancake is golden.
If My Information is Helpful to You, Please Like Me, Follow Me, and Share Me with Others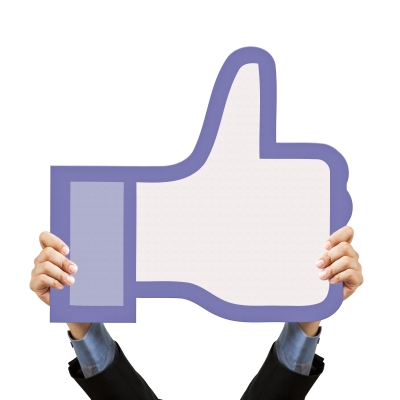 Please help me to expand the reach of my message. People have the right to know about the powerfully protective effect of plants and the incredibly dangerous impact of animal products on their health so that they can make informed decisions in the best interest of themselves and their families.













Lifestyle WoRx

Treating the Cause







































Lifestyle WoRx is a cutting edge lifestyle program series which utilizes a multi-faceted approach to wellness, with dietary excellence the cornerstone of the program.

This program is brought to you by Cynthia G. West, MD and Tracey Eakin, Plant-Based Nutrition Counselor.

The next Lifestyle WoRx sessions have been scheduled:


Thursday, April 10, 6-7 pm
In the Beginning: Understanding How Chronic Diease Starts Will Help to End It


Thursday, April 24, 6-7 pm
Too Sweet of a Deal: Understanding Diabetes

Thursday, May 8, 6-7 pm
The Pressure's On: Understanding Hypertension

Thursday, June 19, 6-7 pm
Battle of the Bulge: Understanding the Impact of Overweight


Seminars are $50 each and are held at Dr. West's office in Bridgeville.

If you have any questions about the workshops or to register, email Tracey at traceyeakin@gmail.com or call 724.469.0693.












































Wondering Where to Eat Out?



























Well Voices for Animals of Western PA has made it a lot easier for all of us. On their web site, VeganPittsburgh.org, they identify vegan friendly restaurants within or near the City limits. These restaurants must offer vegan food options on their menu at all times and they must be clearly labeled as such. These restaurants should also have the decal depicted above to help identify them as a qualifying restaurant.

The VeganPittsburgh home page is divided into different parts of the City and you can click on the section you are interested in and see all of the participating restaurants in that area.

Voices for Animals asks that you notify them via their web page if you know of an applicable restaurant is not currently listed so that they can follow up and add it if it meets their criteria.

Be sure to patronize these restaurants as the only way to maintain and increase the supply of vegan food is to show that there is a demand for it. Please also be sure to thank participating restaurants for offering vegan food and for participating in this very important project.































































































I can save you $25 (US customers) or $35 (Canadian customers) off of your shipping expense if you use the following promotional code when ordering either online at www.vitamix.com or by calling 1.800.848.2649. I do receive a small commission from Vitamix for every purchase made using my promotional code, but it wouldn't change my recommendation of this product even if I didn't.



Promotional Code: 06-008273