Club Veg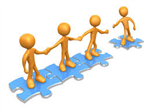 Do you feel like you're all alone trying to make a plant-based lifestyle work for you? Are you plant-curious but don't know how to try it out? Are you steadfast in your plant-based lifestyle, but would enjoy meeting some like-minded people in your area?
Beginning in March and continuing tentatively the first Tuesday of every month from 6:30-8:30 pm, Caroline Graettinger of Garden Dish and I are teaming up to present Club Veg at the beautiful Avani Institute in Peters Township.
Every month, we will talk about an interesting aspect of this lifestyle that you can easily apply to your everyday life. We will show our cooking demonstration video and then provide everyone with a sampling of the recipe from the video. We'll then wrap up the evening with some social time so that you can get to know others in your area that have embraced a plant-based lifestyle, so that we can begin to build a close-knit, supportive, plant-based community. We want to be a resource for you in your quest for better health and we want you to network with others in the area. The cost to attend is $20 per person.
Please email traceyeakin@gmail.com or call 724.469.0693 to register or if you would like additional information.
Our first meeting is tentatively scheduled on Tuesday, March 3 from 6:30-8:30 pm at Avani Institute. We will confirm the date when you call to register.
We hope to see you there!
The Secret Side of Food: How to Heal Yourself in the Kitchen
(Caution: This series may cause weight loss!)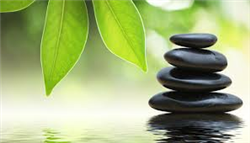 Join Gianna Thomas, Julie Cerrone, and me at the beautiful Avani Institute in Peters Township for a workshop series you won't want to miss.
With the beginning of each year, we all aim to be healthier, but too often, we fall short of our goals. Begin 2015 armed with the most powerful tool available - knowledge!
Learn about what foods you should avoid and why; how your food choices can impact your ability to prevent, arrest, reverse, or more effectively battle chronic, degenerative disease; find out what GMOs are and whether or not you should be concerned about their presence in our food system; and leave with the resources to apply what you've learned in your everyday life.
Our workshops continue and you are welcome to attend the remaining three workshops (the second workshop was cancelled due to the weather) even if you didn't attend the first one:
Monday, January 12, 2015 7-9 pm
Monday, February 9, 2015 7-9 pm
Monday, February 23, 2015 7-9 pm
Monday, March 9, 2015 7-9 pm
The cost is $35 per person for each class.
For more information and to register, visit Avani Institute's web site or call 724-941-7400.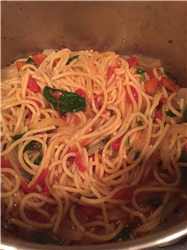 One Pot Tomato Basil Spinach Pasta
By Ordinary Vegan
This incredibly convenient recipe works perfectly on a busy weeknight. No need to boil water, cook and drain pasta, create a sauce, and put it all together. In this recipe, everything gets placed in a large stock pot, cooks together, and creates a hearty, tasty, and aromatic meal in no time.
12 ounces linguine pasta

1.5 cups diced tomatoes with liquid (1 15-ounce can)

0.5 cup sun-dried tomatoes

1 sweet onion, cut into julienne strips

4 cloves, thinly sliced

0.5 teaspoon red pepper flakes

0.5 teaspoon salt

freshly ground black pepper

2 teaspoons dried oregano leaves

handful of basil, chopped

handful of spinach (optional)

4.5 cups vegetable broth

2 tablespoons extra virgin olive oil

Place pasta, tomatoes, sun-dried tomatoes, onion, garlic, and basil in a large stock pot. Pour in vegetable broth. Sprinkle the pepper flakes and oregano on top. Drizzle with olive oil. Add 0.5 teaspoon salt and some ground black pepper. Cover pot and bring to a boil. Reduce to a low simmer and cook for about 10 minutes, stirring every 2 minutes. Add the spinach 7-8 minutes into cooking. Cook until almost all of the liquid has evaporated and there is about an inch of liquid left in the bottom of the pot.

Tracey's Suggestions:

I used spaghetti and it turned out just fine. I would suggest putting a little of the broth in first as my pasta stuck to the bottom of the pot until the broth reached the bottom after the first stir. I only used 1 tablespoon of oil and it tasted just fine. I will continue to decrease the amount of oil each time I make it until I reach the bare minimum that I think I will need to use.
If My Information is Helpful to You, Please Like Me, Follow Me, and Share Me with Others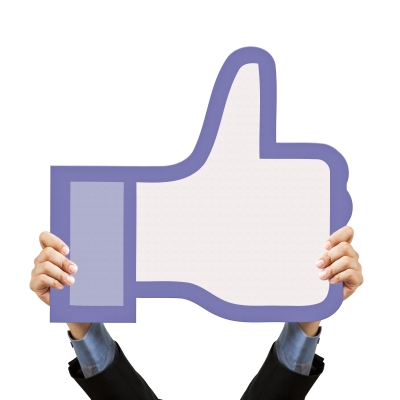 Please help me to expand the reach of my message. People have the right to know about the powerfully protective effect of plants and the incredibly dangerous impact of animal products on their health so that they can make informed decisions in the best interest of themselves and their families.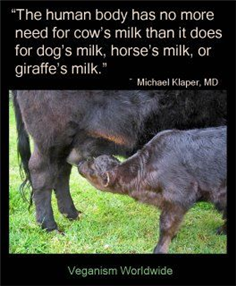 Randita's Organic Vegan Cafe is Delicious!

If you're on the lookout for a new restaurant to try, I highly recommend Randita's. They have two locations in Aspinwall and Saxonburg.

Here are just some of the mouth watering items you will find on their menu:

So make sure to give Randita's a try. You won't be disappointed.

Forks Over Knives

Fresh Meals-to-Your-Door

Meal Delivery Service




















Plant-based meal delivery services seem to be popping up all over the place, and the Forks Over Knives Fresh-to-Your-Door Meal Delivery Service is yet another example. Brought to us by the same team involved in the very successful Forks Over Knives documentary, they just opened their doors this month and are delivering to Pennsylvania, Delaware, New Jersey, New York Metro. (including Southern Connecticut), DC, Maryland, and most of Virginia. They plan to add additional cities soon with a nationwide rollout in the coming months.

Just like Pittsburgh's very own Chip and Kale, these companies are enabling people to eat healthy plant-based meals that they otherwise would not have the time or inclination to cook. If you think this would provide you with the convenience that you need to succeed, why not give these services a try?









The lifestyle improvement program created by Cynthia West, MD and me focuses on enlightened food choices, increasing activity levels, and better managing stress.

We now accept Highmark, UPMC, Coventry/HealthAmerica/Aetna, Cigna, United Healthcare, and Medicare.

Email traceyeakin@gmail.com or call 724.469.0693 to be placed on the waiting list for the next series of workshops.








































My good friend Janet received this wonderful t-shirt as a gift from her grandchildren. What a great shirt!

Janet and her husband recommend grilled sauerkraut and hummus sandwiches. It is a favorite of their's. I tried making it without the added Earth Balance butter or oil that would be used to grill it on the stovetop by making it in my toaster oven. It was delicious!

Thank you Janet and Hub for your suggestion!

























































I can save you $25 (US customers) or $35 (Canadian customers) off of your shipping expense if you use the following promotional code when ordering either online at www.vitamix.com or by calling 1.800.848.2649. I do receive a small commission from Vitamix for every purchase made using my promotional code, but it wouldn't change my recommendation of this product even if I didn't.



Promotional Code: 06-008273