The Secret Side of Food: How to Heal Yourself in the Kitchen
(Caution: This series may cause weight loss!)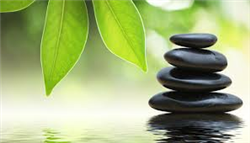 Join Gianna Thomas, Julie Cerrone, and me at the beautiful Avani Institute in Peters Township next year for a workshop series you won't want to miss.
With the beginning of each year, we all aim to be healthier, but too often, we fall short of our goals. Begin 2015 armed with the most powerful tool available - knowledge!
Learn about what foods you should avoid and why; how your food choices can impact your ability to prevent, arrest, reverse, or more effectively battle chronic, degenerative disease; find out what GMOs are and whether or not you should be concerned about their presence in our food system; and leave with the resources to apply what you've learned in your everyday life.
I highly recommend that you try to attend all 4 workshops as they build upon each other:
Monday, January 12, 2015 7-9 pm
Monday, January 26, 2015 7-9 pm
Monday, February 9, 2015 7-9 pm
Monday, February 23, 2015 7-9 pm
The cost of this series will be determined shortly.
For more information and to register, visit Avani Institute's web site or call 724-941-7400.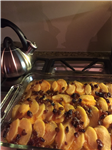 Yam and Apple Casserole
By Karen Shanahan of Avani Institute
This is delicious and perfect if you're looking for a holiday recipe this season!
Makes a 9"x13" casserole.

4 large yams
3 large cooking apples
3 tablespoons Earth Balance buttery spread
1 tablespoon cornstarch or arrowroot powder
1/2 cup firmly packed brown sugar
1 tablespoon fresh lemon juice
2 cups hot apple juice
1/2 teaspoon allspice
1/2 teaspoon cinnamon
1/2 cup raisins

Preheat oven to 350 degrees F.

Boil yams for 30 minutes. Peel and slice 1/3 inch thick.

Peel, core, and thinly slice apples.

In a small saucepan, melt buttery spread. Add cornstarch, brown sugar, lemon juice, hot apple juice, and spices. Cook for 6 minutes.

In an ungreased 9"x13" casserole dish, alternate layers of yam and apple slices. Sprinkle raisins on top. Pour the hot mixture over the yams, apples, and raisins. Cover with parchment paper and then foil and bake for 1 hour. Remove the parchment paper and foil and bake for an additional 15 minutes.
If My Information is Helpful to You, Please Like Me, Follow Me, and Share Me with Others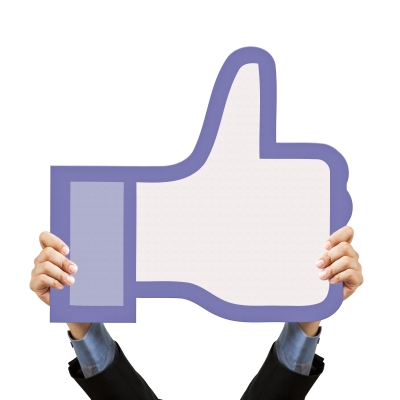 Please help me to expand the reach of my message. People have the right to know about the powerfully protective effect of plants and the incredibly dangerous impact of animal products on their health so that they can make informed decisions in the best interest of themselves and their families.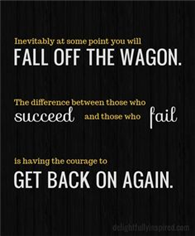 Plants use carbon dioxide and water to create carbohydrates (get it? carbo-hydrate). Then we consume carbohydrates and oxygen to create the energy that we need to power ourselves, especially our muscles and our brain. However, this biological process is messy and results in the creation of free radicals. In fact, numerous aspects of everyday living produce free radicals. Why? Because a variety of vitally important functions within our bodies require oxygen, and oxygen is a very unstable molecule. During the course of normal, biological, chemical reactions, the oxygen involved can become damaged and turn into free radicals. Free radicals can damage our DNA, our cell membranes, and can cause us to age. In fact, if free radicals attack a cell's chromosomes, the cell can lose its ability to control its most basic functions, including reproduction. It could start to multiply out of control, which is the beginning of cancer. So why would we have evolved such critical internal procesess that result in such destructive by-products?

Click to find out...







The lifestyle improvement program created by Cynthia West, MD and me focuses on enlightened food choices, increasing activity levels, and better managing stress.

We now accept Highmark, UPMC, Coventry/HealthAmerica/Aetna, Cigna, United Healthcare, and Medicare.

Email traceyeakin@gmail.com or call 724.469.0693 to be placed on the waiting list for the next series of workshops.








































From December 2 until December 31, 2014, Vitamix is running a new promotion. When you purchase any Vitamix machine using my affiliate code, 06-008273, Vitamix will give you a set of three spatulas. Both orders made via the web site and by phone are eligible for this gift.







These spatulas, depicted above, were specially designed to fit into every corner of all Vitamix containers. They are slim and lightweight for easy handling and are great at removing thick mixtures from the blades. What a wonderful compliment to your blender purchase that will make using it even easier!




The spatulas will be shipped separately within 30 days of your purchase. They will not appear on your order confirmation sheet.

























































I can save you $25 (US customers) or $35 (Canadian customers) off of your shipping expense if you use the following promotional code when ordering either online at www.vitamix.com or by calling 1.800.848.2649. I do receive a small commission from Vitamix for every purchase made using my promotional code, but it wouldn't change my recommendation of this product even if I didn't.



Promotional Code: 06-008273