Surviving the Holidays...Plant-Based Style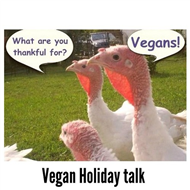 Back by popular demand, Jason Withers and I will be teaming up again for our second cooking demonstration and food sampling at Atria's Peters Township.

In order to provide Jason with enough room to fully demonstrate his plant-based cooking techniques, we will have to reduce the number of people able to attend the event so register early to guarantee that you and your friends will be able to attend!

Whether you will be entertaining this holiday season or attending holiday parties, we will show you how to enjoy this time of year without compromising your new lifestyle and how good you feel as a result.

Our goal is to keep you on track so that one of your New Year's Resolutions doesn't have to be to climb back on the wellness wagon!


Wednesday, October 16, 2013 7-9 pm
Atria's Peters Township
$25 each
Register at the following link: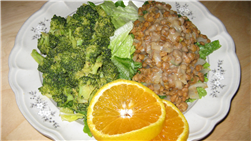 Savory Miso Broccoli + Spiced Lentil Power Plate
From Kathy Patalsky
Kathy's pictures of this dish are so much better than mine. Check them out at the following link and you won't be able to resist making this for dinner:


Serves 1-2.

Savory Miso Broccoli:

1/2 teaspoon extra virgin olive oil
2-3 cups of chopped broccoli florets
1 1/2 tablespoons white miso paste
1 teaspoon tamari
1/4 cup water
2-3 tablespoons nutritional yeast
pepper to taste
optional: a few splashes of rice vinegar, apple cider vinegar, or lemon juice

Toasty Spiced Lentils:

1/2 teaspoon extra virgin olive oil
1 can cooked lentils, drained and rinsed well
spices (any will work, Kathy just used some fine black pepper)
2 small lemons, juiced
2 tablespoons fresh flat leaf parsley, finely chopped
1/4 cup white onion, diced

Tahini Sauce:

1 tablespoon tahini
1-2 teaspoons grade B maple syrup
1 tablespoon lemon juice

Other:

1/2 avocado, sliced
2-3 fresh orange slices
1 handful mixed greens

Open lentils and drain liquid from the can. Rinse lentils in cold water very well. Set aside.

Wash and chop your broccoli. Chop onion and parsley and juice lemons.

Whisk together your miso base for the broccoli. Add the miso, water, and tamari to a cup and stir until thinned.

Heat a large skillet over high heat. Add 1/2 teaspoon of olive oil. Add the broccoli and toss in the oil a bit. Add the miso-water mixture over the top of the broccoli and cover with a skillet lid. Allow the broccoli to steam and cook for about 1-2 minutes over high heat. When the broccoli is just about tender enough to serve, add in the nutritional yeast. This will coat the broccoli and add a nice extra layer of savory flavor. Add an optional splash of vinegar or lemon juice if the broccoli looks a bit too dry. You could also add in another splash of water if needed and allow that to steam the broccoli further. Cook until all the liquid has been absorbed and a nice coating coats your broccoli. Transfer to a serving plate.

No need to wash the skillet. Add a 1/2 teaspoon of olive oil and the lentils, spices, and onion. Using a spatula, scrape the sides of the pan so that any leftover "sauce" from the broccoli mingles with the lentils. Add in a splash of lemon juice to help deglaze the pan. Toast the lentils for about 1-3 minutes over high heat. Just as the lentils seem done, add in the parsley and lemon juice. Serve lentils when they are toasted and almost become "fluffy" as the outside skins toast up and the inside becomes soft from the heat.

Add your handful of greens to the plate, next to the broccoli. Then add the lentils over top. Add the avocado and citrus and a few pinches of freshly chopped parsley as well. Lastly, whisk together the tahini sauce and drizzle it over top of your plate as desired.

Serve warm and steamy.

This dish turns out to be quite savory and a bit on the salty side from all of the flavors. If you are watching your sodium or just do not like it too salty, start off using half the indicated miso. Be very aware if the lentils your are using are salted. If not, you may want to add a splash of tamari to the lentil saute. To reduce the sodium in this dish, simply add less of the tamari and miso. You can substitute these with water, lemon juice, or vinegar.













Plant-Based Cooking Made Easy







































On Thursday, September 19, Caroline Graettinger and I held a nutrition presentation, cooking demonstration, and food sampling at the Peters Township library.

Attendees learned about this lifestyle and had a plentiful amount of food to eat. Everyone went home with all of the recipes, a planning guide to help with a plant-based test drive or transition, and a full stomach!

It was so well received that we hope to hold another event in the near future. A plant-based lifestyle is not difficult, it's just different. Anything we can do to show you how to make it easy will benefit your health and the health of your loved ones. Please plan to join us for our next event.




A Must See Website to Check Out!


Many of you have attended one of the quarterly workshops that Uma Purighalla, MD and I have held at St. Clair Hospital. Well now you have the ability to learn from Dr. Purighalla in between the seminars by following her on her new website.

Her website contains informative videos and tantalizing recipes. She shows just how easy it is to incorporate a low-fat, plant-based lifestyle into your everyday schedule.

Sign up to receive her monthly newsletter and you will automatically be notified when there is something new on her site.

Check it out at the following link:





Achieving Weight Loss Goals with Exercise Alone Is Unlikely

















That's a veggie dog, of course!!!


According to a study published this year in Population Health Metrics, researchers concluded that exercise alone will not address the rise in obesity.

The study found little correlation between obesity and physical activity when nine years of data from two large-scale health surveys were analyzed. For every 1% increase in physical activity, obesity rates declined by only 1/10 of 1 %.

When it comes to losing weight, food choices have a much larger effect than exercise according to a study in the International Journal of Obesity. Weight loss can be achieved by diet changes alone, while exercise without diet change is not effective as it is difficult to "out-exercise" dietary intake. For example, it takes one hour of riding a bike to burn 240 calories, but one small order of french fries, which can be consumed in just a few minutes, contains nearly the same amount of calories.

Regular, moderate exercise is important however for everyone to incorporate into their daily routine, with the blessing of their doctor, and should be coupled with a low-fat, plant-based lifestyle, deep, recuperative sleep, and adequate hydration and exclude tobacco and alcohol. This multi-faceted approach will help to move you along your total wellness spectrum and bring you closer to all of your health goals.

























































I can save you $25 (US customers) or $35 (Canadian customers) off of your shipping expense if you use the following promotional code when ordering either online at www.vitamix.com or by calling 1.800.848.2649. I do receive a small commission from Vitamix for every purchase made using my promotional code, but it wouldn't change my recommendation of this product even if I didn't.



Promotional Code: 06-008273