'Tis the Season: Enjoying the Holidays Without Gaining a Pound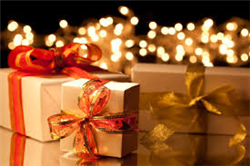 Join Karen Shanahan, Gianna Thomas, Julie Cerrone, and me at the beautiful Avani Institute in Peters Township next month for an insightful workshop on surviving the holidays.
You have 4 chances to attend:
Friday, November 7, 2014 10-11:30 am
Friday, November 14, 2014 10-11:30 am
Monday, November 17, 2014 7-8:30 pm
Tuesday, December 2, 2014 7-8:30 pm
The workshop is $15.
For more information and to register for the workshop, see the following link:
Avani Institute Workshop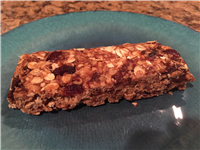 Chewy, Homemade Granola Bars
By Wendy Irene
Makes 12 large granola bars

1/2 cup cashews, raw and unsalted
4 cups old fashioned oatmeal
1/2 cup dried cranberries
1/2 teaspoon cinnamon
1/2 cup semi-sweet, dairy-free chocolate chips
3 tablespoons ground flax seed
1 cup peanut butter
1/3 brown rice syrup
1/2 cup brown sugar
1 vanilla bean or 1 teaspoon pure vanilla extract
1 ripe banana, mashed

Preheat oven to 350 degrees F. Spread raw cashews on a baking sheet and bake for 8 minutes. Allow to cool. When the cashews are cooled, chop into smaller pieces.

In a large mixing bowl, combine the dry ingredients - cashew pieces, oats, cranberries, cinnamon, chocolate chips, and ground flax seed. Stir and set aside.

Using a paring knife, carefully slice the vanilla bean in half lengthwise. Using the back of the knife, gently run it along the inside of the vanilla bean scraping the seeds out. Repeat for the other half of the vanilla bean. Alternatively, you can use 1 teaspoon of pure vanilla extract.

In a medium saucepan over low heat, add the vanilla bean seeds or pure vanilla extract, peanut butter, brown rice syrup, brown sugar, and mashed banana. Stir for a few minutes until melted and mixed together.

Add the peanut butter syrup mixture to the large mixing bowl with oats. Stir until everything is evenly coated.

Place granola mixture in a square, non-stick silicone brownie pan or 9"x13" pan. If a silicone pan is not used, line the pan with parchment paper before placing the mixture in the pan. Press down firmly with the back of a spoon or measuring cup or place a piece of parchment paper on top of the mixture and press it into the pan with your hands.

Refrigerate the granola mixture for 50 minutes, then freeze for 10 minutes before cutting into 12 bars and removing from the pan. If using a silicon pan, you may want to remove the granola mixture first before cutting into bars so as not to damage your pan.

Store granola bars in the refrigerator in an airtight container for up to 1 week. They could probably be frozen as well.
If My Information is Helpful to You, Please Like Me, Follow Me, and Share Me with Others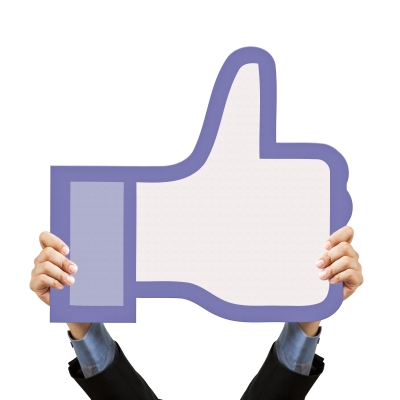 Please help me to expand the reach of my message. People have the right to know about the powerfully protective effect of plants and the incredibly dangerous impact of animal products on their health so that they can make informed decisions in the best interest of themselves and their families.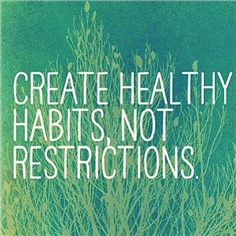 Incorporating More Vegetables into Your Day

















On June 11, after watching Chef AJ's video, Easy Meals to Make You Thin, I began to follow her advice to start each day with 1 pound of cooked, non-starchy vegetables, then follow later in the day with another pound of cooked, non-starchy vegetables. After she adds the salads and fruit that she eats daily, Chef AJ estimates that she consumes about 3 pounds of non-starchy vegetables and fruit each and every day!

People tend to eat about the same weight of food each day, usually somewhere between 3 and 5 pounds. By eating at least 2 pounds of non-starchy vegetables each day, you can significantly increase the nutrient density and significantly decrease the calorie density of the food you consume.

Now at first, I admit it was a daunting task, and I readily grew tired of eating 1 pound of 1 vegetable, unless it was cooked whole green beans. So I began to start my day with 1 pound of cooked stir-fry vegetables, which contains 9 different kinds of produce, as well as other medleys. It did take some time to get used to but now it has become part of my morning routine right before my oatmeal.

I highly recommend giving this a try if you are above your optimal weight and/or if you are trying to incorporate more vegetables into your day. By eating 1 pound first thing in the morning, you are already halfway toward your goal and you're probably not even out the front door yet!



The other day I found this one-pound container of 8 different vegetables at Trader Joes. I mixed 1 tablespoon of tahini, 1 teaspoon of agave nectar, a dash of salt, and enough water to bring it to a salad dressing consistency, and enjoyed it mixed in with this Healthy 8 Chopped Veggie Mix. The natural plant fat in the tahini also maximized the absorption of important phytonutrients in the veggie mix.

So if you're looking for a ready-made assortment of vegetables, give this mix a try and remember that any incremental vegetables that find their way into your day is a step in the right direction. Some people may need to take it slower than others but be patient, small daily improvements are the key to staggering long-term results.





The lifestyle improvement program created by Cynthia West, MD and me focuses on enlightened food choices, increasing activity levels, and better managing stress.

We now accept Highmark, UPMC, Coventry/HealthAmerica/Aetna, Cigna, United Healthcare, and Medicare.

Email traceyeakin@gmail.com or call 724.469.0693 to be placed on the waiting list for the next series of workshops.








































From now until November, Vitamix is running an exciting new promotion. You can purchase a certified reconditioned Vitamix standard blender starting at $299. This is a $30 savings off of their normal reconditioned blender price and hundreds off of their new Vitamix blenders.




These reconditioned blenders come with a new container and a five-year warranty.




Start your Christmas shopping early!




Follow this link for more information and don't forget to input my promotional code, 06-008273, for a discount on your shipping expense:

























































I can save you $25 (US customers) or $35 (Canadian customers) off of your shipping expense if you use the following promotional code when ordering either online at www.vitamix.com or by calling 1.800.848.2649. I do receive a small commission from Vitamix for every purchase made using my promotional code, but it wouldn't change my recommendation of this product even if I didn't.



Promotional Code: 06-008273