Hi Everyone!
Below are a few De-Stress Tips I've shared on social media recently to help your 2014 move along at a productive pace!
I've become more active on social media, so if we're not connected yet, please do! (links below with sig).
De-Stress Tips
Take a break mid morning to work out or go for a walk outside....I do! :)

Sharing your feelings of stress with someone having a similar emotional reaction to the same...

Life is meant to be enjoyed. You are meant to be your most productive, happiest, successful self...

High levels of Self Esteem & Confidence combat bullying!

9 hugs a day for optimal performance even your own :)

All relationships thrive on openness, honesty and respect
When things get scary look straight ahead and focus.

Be in the moment as much as times permit. Be Present. Be Happy. Be Resilient!

Just get started and see what happens!!

Anger is a healthy emotion when expressed appropriately
INTERNET TV MARCH 4
Tuesday 1/7, 6-7PM ET
I'm excited to be Gail King's guest again!!
http://madhousetv.com/group/making-a-difference-with-gail
"MaKING a Difference with GAIL"

~~~~~~~~~~~~~~~~~~~~~~~~~~~~~~~~~~~~~~~~~~~~~~~~~~~~~~~
I'm proud to announce that I'm on the Board of Directors and on staff
of the new non profit
Long Island Mediation Society that Jeffrey Bloom, Mediator
heads up. I'm the Anger Management Educator and Coach.
I will be donating sales of my products Feb-March for the start up and our Spring Fundraiser. Stay tuned!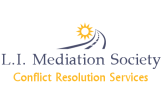 There is a "one sheet" attachment to find out more about the work Jeff & I do. We are currently facilitating a seminar "Navigating Your Way Through a Difficult Marriage" that you may book for your group. 516 623 4353
~~~~~~~~~~~~~~~~~~~~~~~~~~~

I will be teaching in Glen Cove and Port Washington Continuing Education as part of a wonderful team of practitioners that Carol Leitner has put together, a series for Holistic Health and for Optimal Happiness. Please contact Carol for details and registration: carolleitner1@gmail.com
~ How to Create Greater Health Using Emotional Freedom Technique (EFT) and Anger Management
~

Creating Happiness By Having a Practice

of Gratitude and Attitude!
RECENT BLOG POSTS

READ EILEEN'S BLOG VIA EMAIL:
follow this link and sign up
SOAR! With Resilience™
The Balance and Power Network on Radio
♦ Explore personal and professional goal manifestation and facilitation with experts!
www.blogtalkradio.com/eileen-lichtenstein; listen to on-demand episodes





I invite you to view my testimonial page on my revamped website!:


Keep Soaring!
Eileen Lichtenstein,
LETS CONNECT

JOIN MY GROUP ON LINKEDIN:
FACEBOOK Personal PROFILE:

Eileen Lichtenstein, MS. Ed. Peak PerformanceSuccess Coach / Trainer and Professional Speaker, Stress Management, Anger Management, EFT, "SOAR! with Resilience" Programs & Manual ♦ Long Island, NY, USA
516-623-4353