Sheila Glazov's June 2013 BrainBuzz Newsletter
Insightful Questions for A Happy Father's Da

y
Did you know that the Father's Day history is much older than you might actually believe it to be. Some historians think that the custom of honoring dad's on a special day is over 4,000 years old.

One theory about Father's Day can be traced in the ruins of Babylon. There are records that a young boy called Elmesu carved a Father's Day message on a card made out of clay nearly 4,000 years ago. Elmesu wished his Babylonian father good health and a long life.

Happy Father's Day
T
he modern version of Father's Day celebration originated in United States of America. Just as Mother's Day is a time to honor mothers, Father's Day acknowledges the important role played by the father. The tradition spread to countries around the world. To read more fascinating facts, click on this
Father's Day link
.
I was blessed with a loving and encouraging father and father-in-law, who have special places in the honeycomb of my heart! For many people, the father in their life might be another family member, teacher, mentor, coach, neighbor who loves and encourages them.
It is easy to love and acknowledge your father's "Praiseworthy Gifts"; however, it can be difficult to deal with some of his personality traits and/or idiosyncratic behavior that you challenges your relationship with him. Below are 4 Brain Color questions that will offer you recognition and insight to help you enjoy your Father's Day Celebration:
1.
D
o you bicker with your
Yellow Brain Responsible Father
who becomes bossy when he gives you instructions about how you should save your money, organize your life and become a more responsible person?
2.

Do you think your
Blue Brain Communicative Father
is hypersensitive and driving you crazy because he and his "soap opera" life require daily attention or he constantly needs to know what's going on in your life?
3.

Are you puzzled when your Green Brain Objective

Father expresses his lofty expectations for your career or education, but never talks about or demonstrates his feelings for you?
4.

Is your

Orange Brain Resourceful Father

suddenly transformed into a "Disneyland Dad," who cannot be counted on to be available or on time when you need sensible assistance or practical advice?
Green Brain

and

Yellow Brain

fathers and children appreciate one another's sense of loyalty, and practicality and

self-sufficiency

and

logic

.



Blue Brain

and

Orange Brain

fathers and children value each other's need for

authenticity

and

originality

and

excitement

and

variety

.
Whomever you are sharing Father's Day with, Best Wishes for a Grand Celebration!
Planes, Trains, and Book Stores!
Grand News... What Color Is Your Brain? is in it 11th printing!

WCIYB? has also been a "Top Seller" in the NewsLink Group airport stores in Miami, Boston, and New York for many years.

Ta-Da...now, you will be able to purchase WCIYB? in the Hudson Group book stores in Penn Station, Laguardia, Port Authority, JFK Terminal 9, O'Hare, Newark, Pittsburgh, DFW, LAX, Memphis, Boston Airports, and the CitiGroup Building in Chicago (Olgilvie Transportation Center) and Denver.

Top sellers at the NewsLink

news stand in Miami Airport
I made a special trip to the CitiGroup Building in Chicago, which is the Olgilvie Transportation Center, where we take the train to and from the city. I was very excited to see my books on the shelf. I asked one of the book sellers if I could sign the books and she enthusiastically said, "Yes!" While I was autographing the books, she brought out "Autographed by Author" stickers for each book and a book stand that we placed on top of bookshelves in the
Self-Improvement section of the book store.
Earlier this week, my husband took the train into the city and stopped in the Hudson Bookstore in the Olgilvie Transportation Center. When he asked for the book, he learned that the books were sold out and new ones had been ordered!!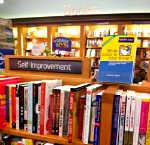 Hudson Book Store in Chicago's
Olgilvie Transportation Center
Puppets and Canadian School Program
Introducing my What Color Is Your Brain? Puppets. Michele Wilson owner of Puppet Specialties had made my Princess Shayna character puppets for me many years ago. I was delighted to find Michele again and special order "

Brainbow

",

Yellow

,

Blue

,

Green

, and

Orange

Brain Puppets. Michelle is also custom designing a White Falcon and Meevillain puppet for me.

In the March BrainBuzz Newsletter, I told you about my Digital Human Library Author School Visit and my exciting collaboration with Leigh Cassell, a 1st grade teacher at Stephen Central Public School, in Crediton, Ontario, Canada.

Mrs. Bracken & "Brainbow"
puppet in 2nd grade class

Leigh is the remarkable creator of the AMAZING Digital Human Library, which is a free educational resource that connects K-12 teachers and students with experts and organizations around the world who are interested in video conferencing with their classes.
While sitting in my office, on April 11th, via the Field Trip Zoom connection, I presented a WCIYB? program for the

Stephen Central Public School

teachers. On April 18th, I presented a Princess Shayna - What Color Is your Brain? Program for the 150 of first through sixth grade students. The terrible rain storms in Chicago and in Crediton hindered an optimum internet connection. However, Leigh and I remained Blue and Flexible by sharing communications and instructions to make sure the students and their teacher enjoyed their 75 minute

energetic

and

beneficial

educational experience!
Before the program, each teacher read my newly written picture book version of Princess Shayna's Invisible Visible Gift to their students, which helped them understand the connection between the fairy tale and their Brain Colors. My slideshow presentation also highlighted the concepts in each book.
The student's "BrainBow" art project decorated the gymnasium walls, and the floor was divided into the four Villages of the Kingdom of Kindness. Each child wore an appropriate Brain Color crepe paper head band, sash, or bow and a pair of white socks that were colorfully decorated with their "Praiseworthy Gifts". During the program, the students sat toe to toe or elbow to elbow and shared about their "Praiseworthy Gifts Socks" with one another.
Most children develop and rely on the perspective about themselves from their parents, friends, and/or teachers. However, I have found it is more meaningful, relevant, and significant when the children discover and share their "Praiseworthy Gifts" themselves!
Leigh and I also decided that we wanted the students to participate in an activity that physically demonstrated their Brain Colors and their Village in their Stephen Central Public School
Kingdom of Kindness.
The

Yellow Brain

students organized themselves and correctly marched under the
"PLAN AHEAD" sign in their Village of the Yellow Sunflowers area of the of the gym.
The

Blue Brain

students joined hands in small groups and danced in circles under the
"HELP OTHERS"

sign in their Blue Forget-Me-Nots area of the gym.
The

Green Brain

students transformed themselves into "Reading Robots" and pretended to hold books as they mechanically shuffled under the "BE LOGICAL" sign in their Village of the Green Healing Herbs area of the of the gym.
The Orange Brain students excitedly became jumping jacks and bounced up and down under the
"LET'S DO IT!"

sign in their Village of the Orange Tiger Lilies area of the gym.
To conclude the program, all the students formed a circle around the

Kingdom of Kindness

sign in the center of the gym, and exclaimed "Rimsiyavo!" and wishes each other a "Happy Brainday!"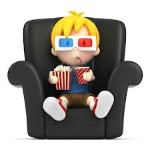 Enjoy watching the the short video of this amazing program.








Do you also want to be as excited about learning how to increase the harmony and communications in you home, school or community? If so, please contact me to discuss how I can collaborate and customize a




If you enjoyed this June BrainBuzz Newsletter, please share it with your co-workers, family members, and friends by clicking on the Facebook and Twitter links below.




Another easy way to remain

Bluely

connected

with me, is to scroll up to the Social Media Links at the top of the newsletter and click the link which works best for you.




"Thank you and Happy Brainday",

Sheila