Upcoming Events
ADOPTION DAYS
Sunday 17 January

Sunday 21 February
Sunday 13 March
Shanghai Brewery
15 Dongping Lu
1PM-3PM
Come meet our healthy & happy SCAA Foster Animals looking for a forever home.


SCAA QUIZ NIGHT
Tuesday 23 February
The Apartment
4/F 45 Yongfu Lu
7:30PM
RMB100 entry and teams max 6 ppl. Entry includes a drink, Happy Hour till 9PM, and one raffle ticket. Enter raffle to win a stay at the Grand Hyatt Singapore and an RMB500 dining voucher from Green Vege Cafe.
Contact director@scaashanghai.org to sign up or register a team
---
ONGOING PROMOTION WITH PAWSOME - TREAT YOUR DOG & HELP SCAA


Helping rescued dogs can be as easy as treating your pet. Thanks to

PAWSOME

, delicious and healthy treats made with quality, natural ingredients are readily available in Shanghai. Even better, PAWSOME donates proceeds to support animal welfare and has added SCAA as a beneficiary!



Please visit PAWSOME's WeChat store and when you order, ask for proceeds to be donated to SCAA

.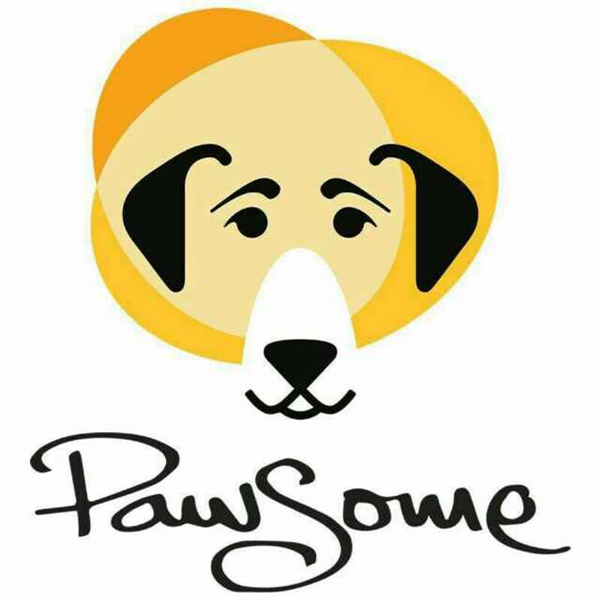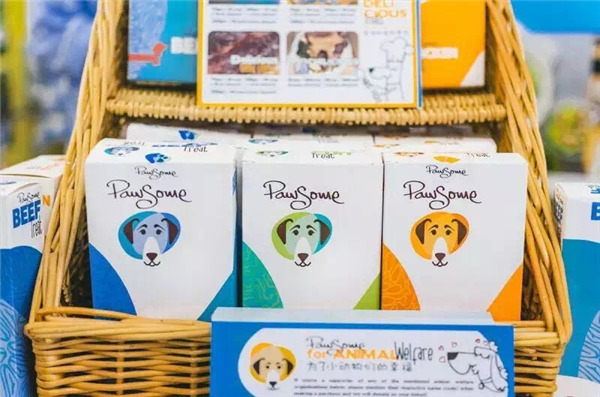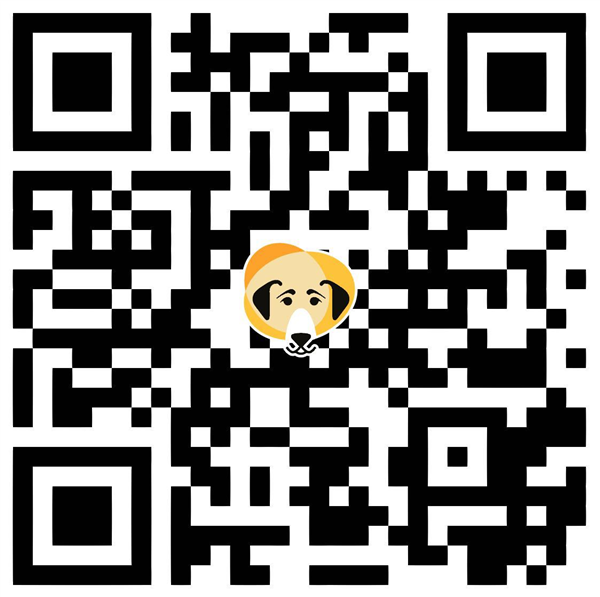 WeChat ID: Pawsome2015


Pet Care Tip

DENTAL CARE FOR CATS

Stomatitis, a painful inflammation of the gums, is a costly pet problem to treat. SCAA invested over RMB9,000 in 2015 in dental surgeries and post-op meds for foster cats Mickie, Tony, Freya, and Milo.

Preventative tips for owners to reduce the risk or severity of this auto-immune issue include teeth brushing, diet, regular check-ups, and oral health supplements in water.


SCAA Before & Afters

There's nothing like cute kitten (and puppy!) photos to make people smile. And there's nothing like showing our supporters what our rescued kittens looked like "before" the clear eyes, shiny coat, and healthy weight to demonstrate just how much donations mean to SCAA and our rescues.

The amazing transformtation from starved, injured, and ill to happy & healthy is thanks to countless donors and discounted PAW vet care for our foster animals.


Kayla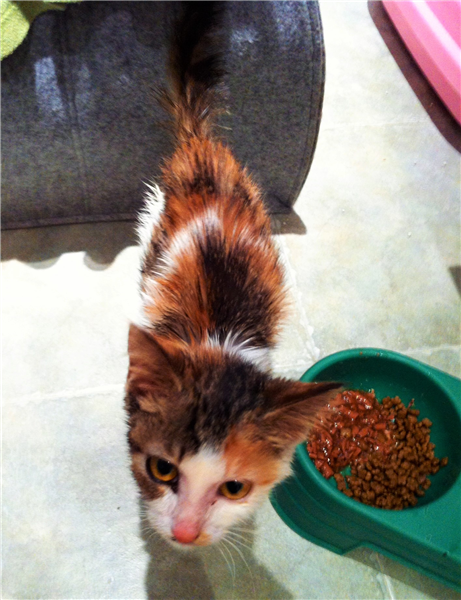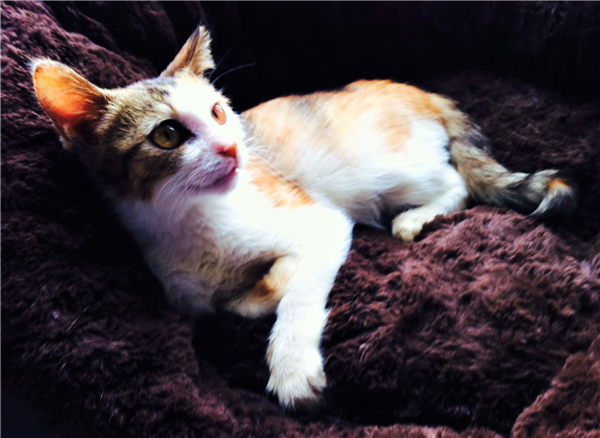 Kayla was starving to death in a downtown garden, despite having access to cat kibble from the local cat Ayis. She was riddled with parasites that were taking all the nutrition she needed to survive. Kayla is easily 2 months older than she looks. So thin that we could count the protruding bones simply by looking at her, Kayla's transformation to a healthy little cat has taken many weeks.

Bandit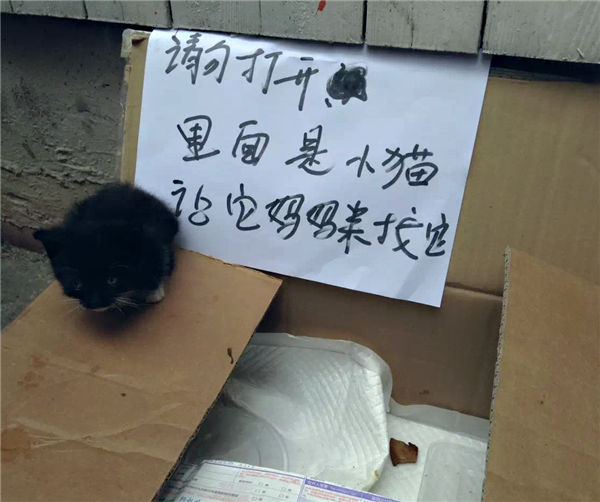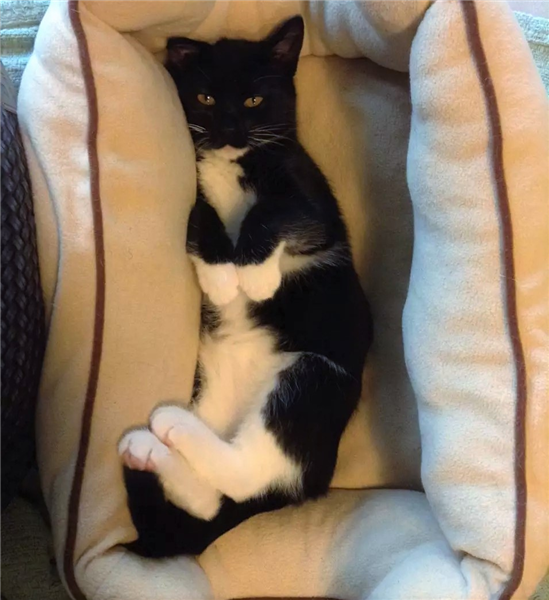 Bandit was less than a month old when his rescuers heard him crying in the lane way by their office. Unsure of whether he had a mum nearby, they first placed him in a box awaiting her return. That didn't happen. Bandit was likely abandoned in the lane where many cats are already being fed by an elderly resident. It's hardly the place for a 4-week old baby to survive. Bandit has made himself more than at home in foster care - chasing and cuddling with fellow felines and grateful to be in the great indoors.

Minka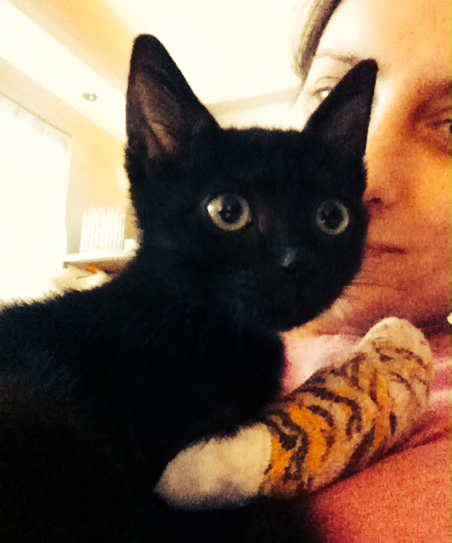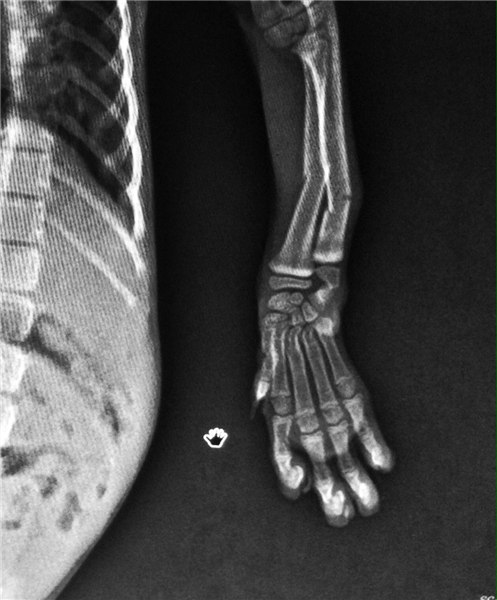 Minka's broken paw was no accident. Her rescuer heard her cries and was shocked to discover two women trying to strangle Minka in a plastic bag! Minka was soaking wet - apparently they had tried to drown her but "it didn't work". Minka's recovery is amazing not only in how quickly she healed - there was simply no stopping her from running, jumping and joining fellow foster kittens in mischief within weeks of her injury, but Minka's loving nature attests to animals' power of forgiveness.

Kylie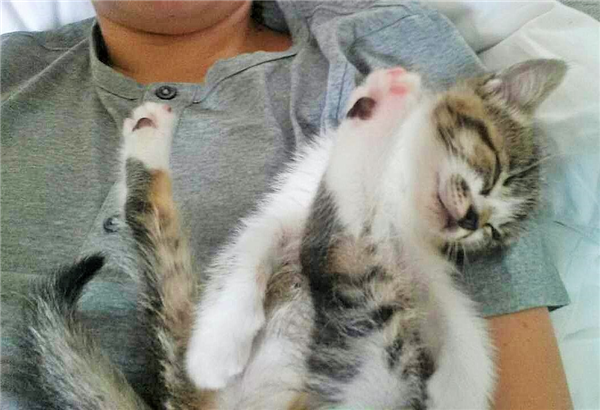 Kylie's broken femur was a horrific injury for any animal and even worse for a tiny month-old kitten. Found crying all alone on a busy street corner late one night, Kylie was probably born in one of the street-side shops nearby and someone accidentally stepped on her. Discovering her terrible injury, people placed her in a high traffic area to be picked up by a caring person. Thankfully a foster mum fulfilled this expectation. Defying the odds, Kylie's bones healed/ fused well and a a couple months later it was impossible to tell she was running and jumping around on a previously broken leg!


---



R.I.P. FOSTERS WITH FPV



Sadly, not every rescue has a Happily Ever After. Deadly viruses are especially common in Shanghai (and China) and FPV (panleukopenia or 'feline parvo') was a widespread killer this spring and summer.

SCAA lost many lovely little ones to this devastating virus. Days or even a few short weeks after rescue and appearing in great condition, these kittens quickly showed symptoms of the virus. These kittens were with us only a short time but foster parents' heartbreak will be long-lasting.

3 out of 4 "Bear Babies": Panda, Smokey, and Sasha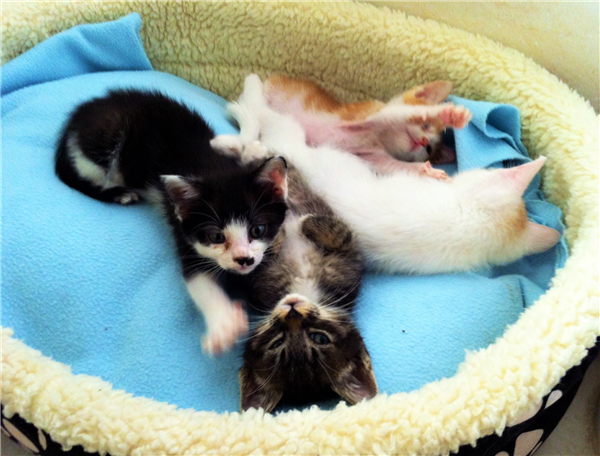 Only Fozzie, the ginger & white runt of the litter survived this deadly and unexpected outbreak of FPV in a litter of kittens who seemed to thrive in foster care after their rescue from a smelly Styrofoam container in a downtown garden at just two weeks old. Sadly SCAA lost all but one.

Chelsea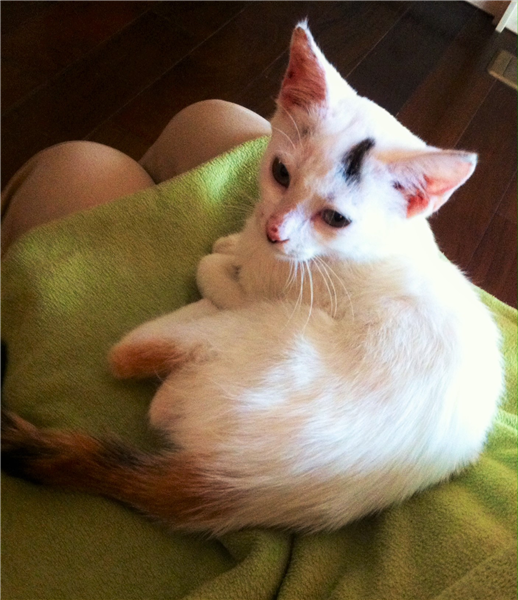 Chelsea stole her rescuer's heart when she was more interested in being picked up for hugs than being fed while out in the garden. Although Chelsea visibly enjoyed the safety and comfort indoors, a few days after rescue it was clear she was getting very sick. Chelsea's lethargy and lack of appetite had her rushed to PAW and unfortunately her FPV test was a strong positive.

Ellie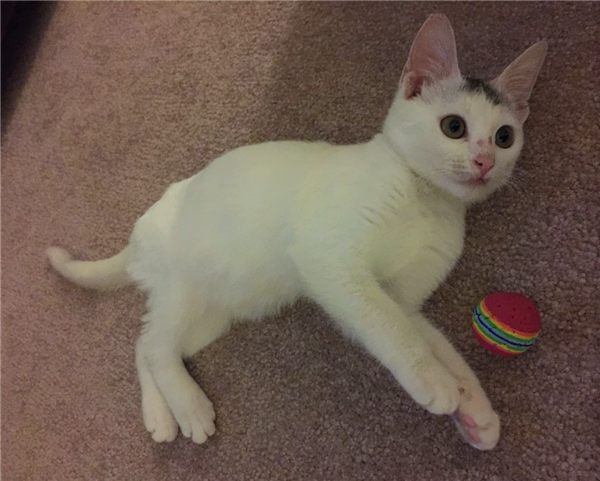 Yet another case of FPV hitting us hard. Ellie was found in the same garden as Chelsea but weeks later. For nearly two weeks Ellie thrived - healing from terrible scratch wounds on her pretty face and loving her cuddles and play time with foster parents. But FPV reared its ugly head and Ellie fell ill and had a positive FPV test.

Sophia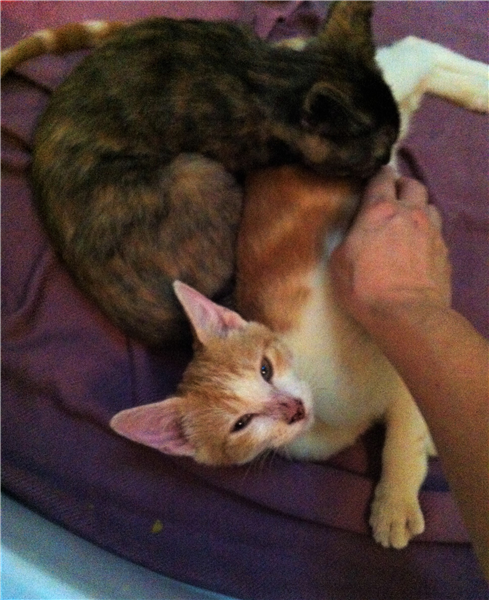 The ginger & white girl of a sweet sister pair, Sophia patientely endured weeks of ringworm / anti-fungal care. Just as she and her sister were recovering, Sophia suddenly fell ill with deadly FPV virus. Sister Alex thankfully did not get sick.

In such sad situations

it helps to focus on the good - the generous donations received over the course of the year that helped these lovely kitties get humane care

.

Without donations, discounted PAW care, and foster homes these amazing animals, who thoroughly enjoyed love and attention in their too-short time with us, would have suffered terribly if left outside.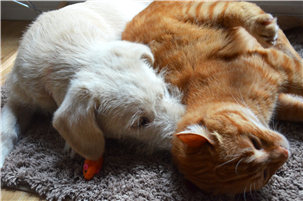 What's New, Pussycat?
As we reflect on 2015, SCAA's tenth's year in Shanghai, and look to 2016, we can't help but be a little wordy. Please bear with us as we cover a lot of highs, few lows, and many thank yous.

In addition to our quarterly newsletter, SCAA frequently updates our facebook fan page and recently launched an official WeChat account (WeChat ID: SCAAShanghai) to share more news, events, success stories, and pleas with supporters and animals lovers.

2015 was a successful year thanks to generous supporters. Once again SCAA animals benefitted from over a quarter million RMB a year in discounted PAW care. This achievement is significant, and considering the difficult climate we face with increasing needs and shrinking resources, it's quite amazing.

Most costs are associated with vet care basics and an investment averaging RMB1,200-1,500 a foster cat and more for a foster dog, but foster dog Chloe received over RMB16,000 in care for extraordinary expenses to repair a fractured pelvis. Check our our Canine Corner feature below for details about this success story thanks to a community of dog lovers.

2016 will be a leaner year as we operate in a more cost-conscious way and focus on education initiatives. Lasting change can only be achieved with long-term investment.

Lucky SCAA animals begin the year assured of care thanks to sponsors and supporters of our annual fundraising event that raised RMB52,000 - SCAA's Annual Grand Raffle of Hyatt Hotels stays and our 2nd Vegetarian Cooking Competition (details below). In addition to the support from generous venues and businesses like Hyatt Hotels, Wujie, Green Vege Cafe, PMG Group, and Hona Organics, volunteers and foster parents deserve special mention for going above and beyond.

Fostering is a tough and rewarding job. It's thanks to foster parents volunteering their time to raise our foster animals with lots of love and attention that our fosters make fantastic pets. The hardest part about fostering isn't daily pet care, booking PAW appointments or attending Adoption Days; it's eventually seeing our amazing animals off to forever families.

Managing foster care was

less stressful thanks to foster parents who kindly contributed their time and helped foster animals with donations, arranging temporary foster help at busy holidays, and promoting foster care and adoption to friends and colleagues. This generosity is most appreciated.

Special thanks goes out to foster mom Joanne Liu for her regular donations of RMB1,000 and to foster mom Ann Ng for covering costly (even at our discount) orthopedic surgery for foster cat Yang as well as regularly paying for boarding (at SCAA's discounted rate at PAW) for her foster cats during busy travel times when foster homes are nearly impossible to find. The same thanks goes out in advance to the Lowe family for arranging foster dog Fiona's boarding at PAW and covering this cost for Chinse New Year.

Foster parents Aurelie Boulan & family as well as foster mom Helen Rajpar deserve a special nod for paying some PAW bills on their foster cats' vet visits. Foster parents Keith and Paula Howard donated an iPad Mini they won and didn't 'need' for a raffle prize and the popular item helped us raise a couple thousand RMB for animal care.

Resourceful foster parents have regularly taken the lead in arranging reliable care through friends or Ayis during busy holiday times when SCAA is always critically short of foster homes. SCAA can't thank foster parents enough for this help. Speaking of holidays, details about our Chinese New Year foster home plea are below.

The danger with lists of course is that we risk missing someone. To the foster parents who regularly attend Adoption Day (and haul cat cages up and down stairs), who go out of their way to ensure foster cats and dogs have reliable care during busy travel times, who gladly take their chance on raffle tickets for a good cause, and who have contributed to vet care costs, we offer a special thanks for making a special effort.
---



ANNUAL GRAND RAFFLE PARTY & 2ND VEGETARIAN COOKING COMPETITION




Raising over RMB52,000 for SCAA Animals!



SCAA wrapped up 2015 with another successfull annual fundraiser - Our

Annual Grand Raffle of over 20 Hyatt Hotels & Resorts stays around China and Asia

, combined this time with the heated competition of our

2nd Vegetarian Cooking Contest

.

Thanks to sponsors, supporters, ticket buyers (including outside of Shanghai as far away as Malaysia, Singapore and southern China), competitors, volunteers, and party guests, SCAA foster cats and dogs will receive quality, discounted PAW vet care in 2016 - from the basics of vaccinations, parasite control, spay-neuter, to antibiotics, pain medicines, blood tests, x-rays, and orthopedic surgery.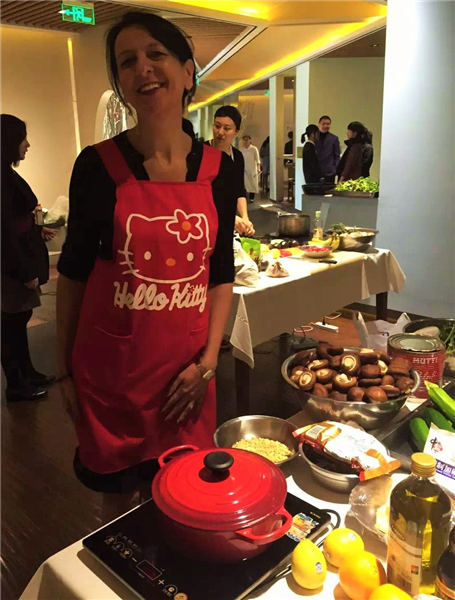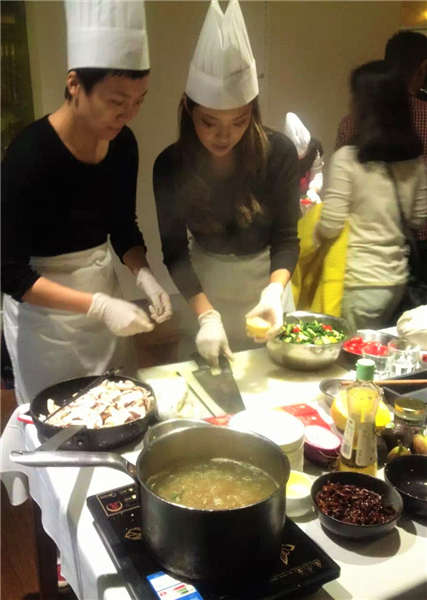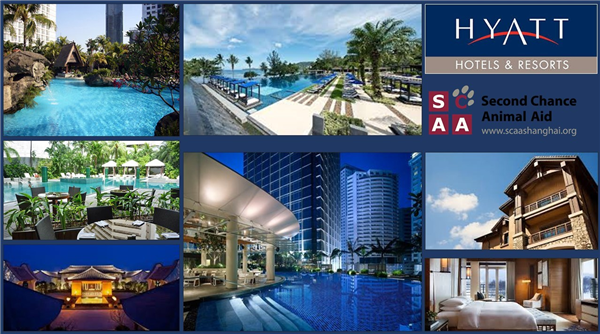 Not even the most dedicated pet owner will miss having a cat and/or dog on the bed during their winning stay at luxurious Hyatt hotels!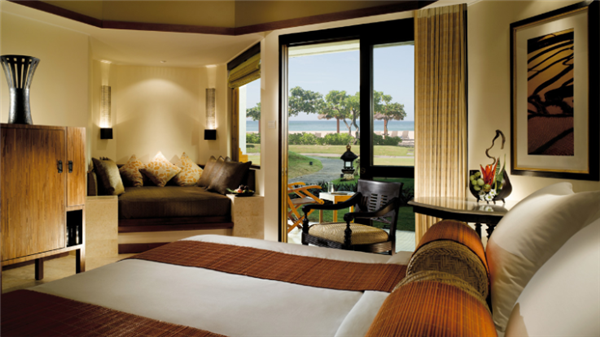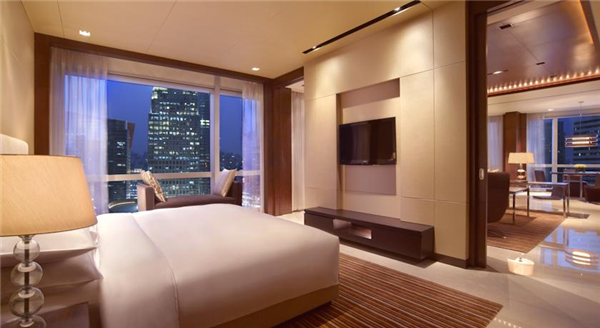 Our Grand Raffle took place at beautiful vegetarian venue

Wujie, the Bund

, who treated us to their lovely afternoon tea set. Co- sponsor

Green Vege Cafe

also provided delicious, animal-friendly fare - from mini burgers to vegan choclolate mousse, while

wine flowed thanks to sponsors PMG Media

.

Entertainment was live and exciting as teams of amateur chefs squared off in SCAA's 2nd Vegetarian Cooking Competition. Congratulations and thank you to all who donated their time (and mad skills!) to help raise funds for foster animal medical care. Party guests even contributed to our cause by purchasing ballots to weigh in alongside a panel of experts for a People's Choice award.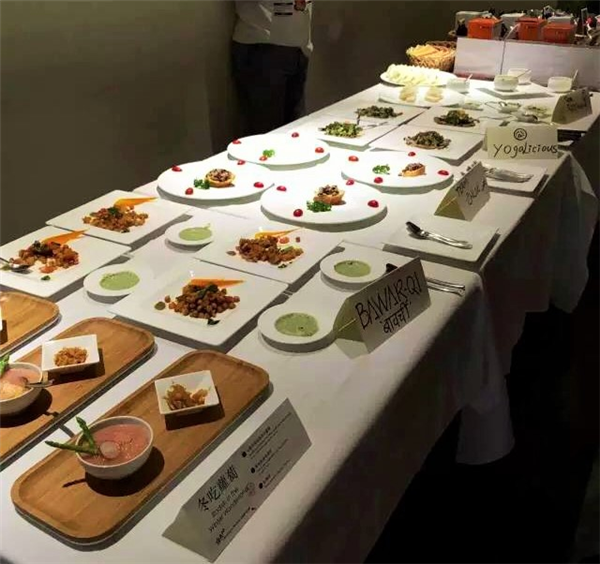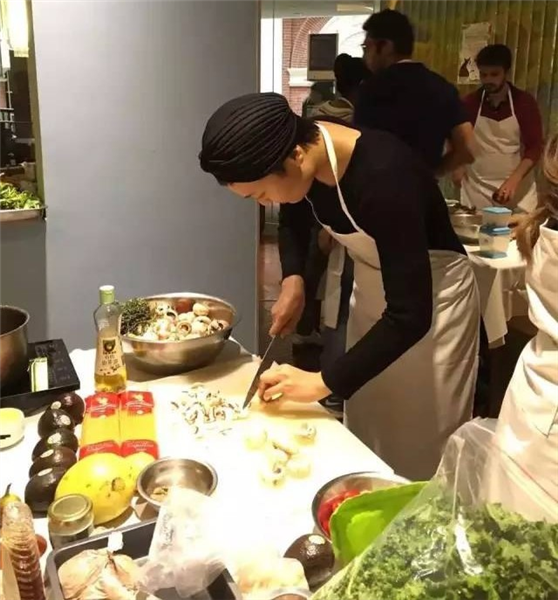 Missed our event? We encourage everyone, vegetarians and carninvores alike, to visit Wujie locations in Shanghai (and now in Suzhou) and Green Vege Cafe for delicious Asian (Wujie) and Western (GVC) style vegetarian and vegan cuisine.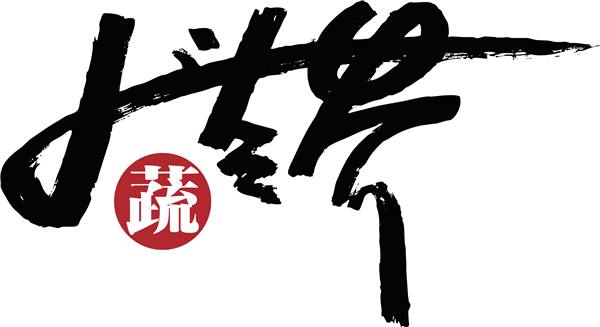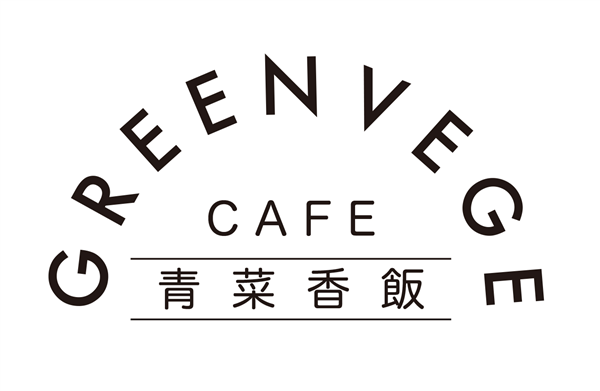 ---
CHINESE NEW YEAR HOLIDAY FOSTERING PLEA
Happy to Help for the Holidays?
The Chinese New Year holidays are a busy time for SCAA as we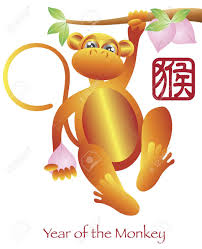 search for

temporary foster homes

for many healthy & happy foster cats and dogs whose foster parents will be away for a week or two. If you can help foster for this short time please let us know.
The animals to move are healthy and many are pet-friendly. Contact foster@scaashanghai.org


---

CANINE CORNER


Chloe Recovers from Fractured Pelvis



Chloe's pre-SCAA history is one of misfortune judging from the poor condition in which she was found: laying motionless by the side of the road, with long claws curling into her pads, filmy eyes damaged by chronic dryness, sparse fur, and worst of all a pelvic fracture from a road accident.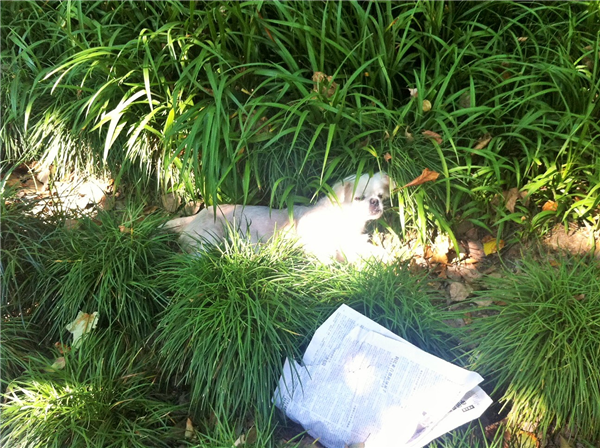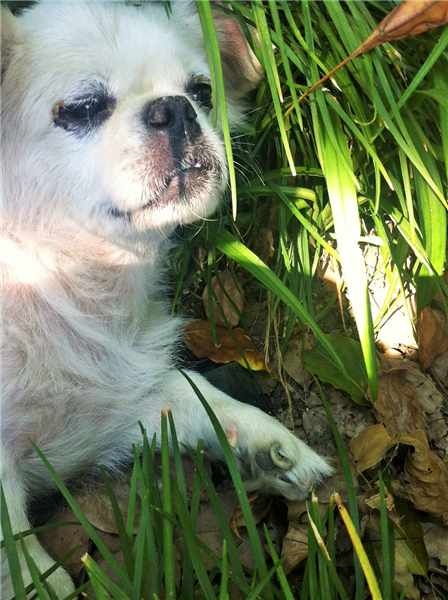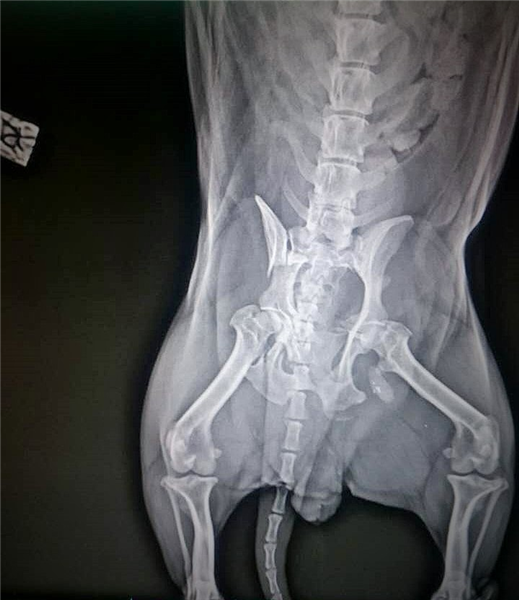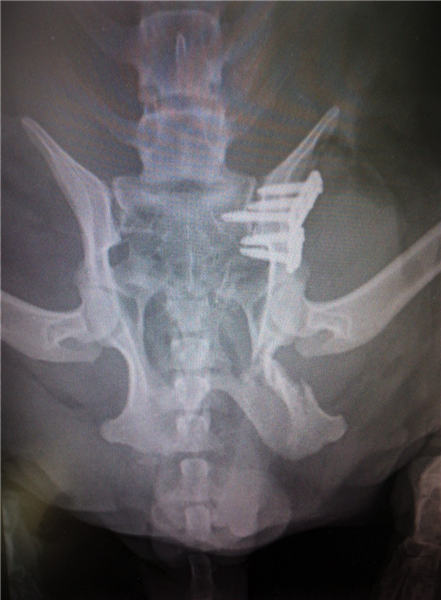 Lucky for Chloe, a sassy and strong-willed little dog, many generous animals lovers stepped in to get her the discounted PAW care she needed - orthopedic surgery to fuse her fracture with a titanium plate (the cost of the plate alone nearly RMB4,000!). Chloe received surgery; ex-rays; hospital stay; pain, antibotic and anti-inflammatory medicines; eye gel; and the usual parasite control, and vaccinations. As

Chloe's bill already exceeded RMB16,000

she (and SCAA) were fortunate that her adopter generously donated for Chloe's spay surgery, another complicated and costly procedure due to infection. SCAA saved over RMB2,500 thanks to Chloe's new mom Rita Malvone.

Two special events were dedicated to raising additional funds for Chloe's medical expenses - a fun morning event,

Rise & Shine Breakfast with Canines at Happy Bhudda raised RMB2,500

, and an SCAA

Quiz Night at The Apartment raised RMB5,100

.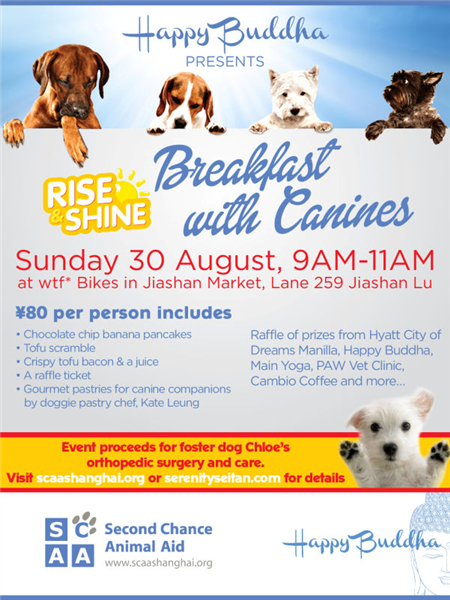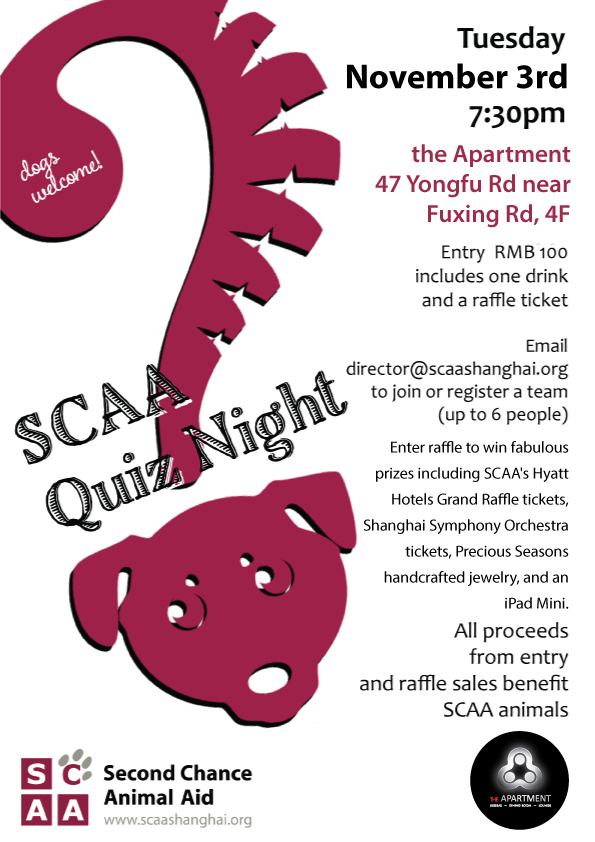 Sponsors

Hyatt Hotels, Main Yoga, Cambio Coffee, Shanghai Brewery, The Apartment, PAW Veterinary Clinic

, and doggie pastry chef

Kate Leung

joinced forces with SCAA and Happy Buddha to make our morning event a success.

Donors with the

Shanghai Symphony Orchestra

,

Precious Seasons Jewelry

, and

foster parents Keith & Paula Howard

with an extra

iPad Mini

up for grabs helped make Quiz Night at venue sponsor

The Apartment

a success.

Additional thank yous to individual donors for Chloe:

Dr Grace Lin, PAW RMB1,000
Rita Malvone RMB1,000
Mila Tan RMB 500
Chris Lee RMB 300

Talk about a return on investment! Look at how lovely Chloe looks today. Living a well-deserved diva dog lifestyle.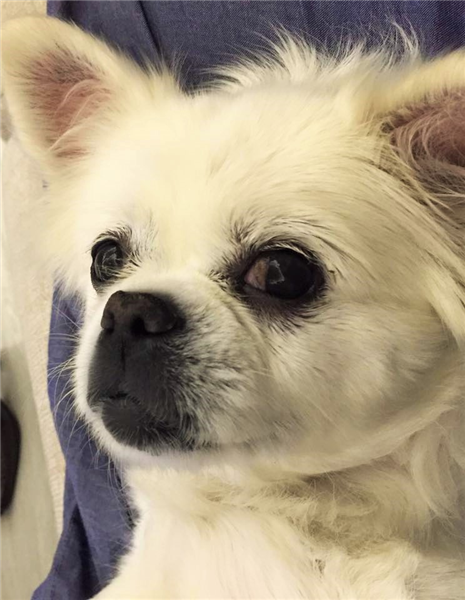 ---
EDUCATION INITIATIVES


Pepe Gets Invited Back to WFLS

Pepe was a big hit again (of course!), this time with the 5th graders at the World Foreign Language School - all 60+ students, thankfully divided into 3 classrooms. The students were patient, even when Pepe was no longer interested in treats by the time we reached our third group of kids!

SCAA and the students enjoyed an interactive animal welfare presentation highlighting "Before & After" rescued foster animal photos and safe interaction with dogs. The students were more than happy to practice lessons learned in meeting Pepe, giving him treats, and grooming him.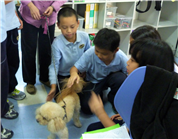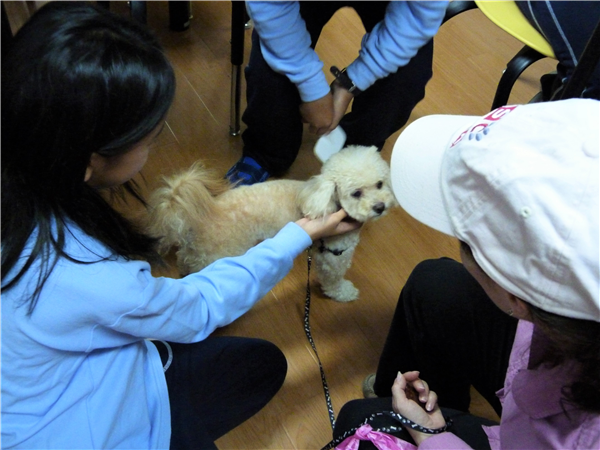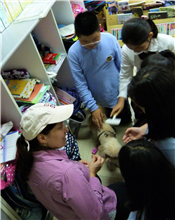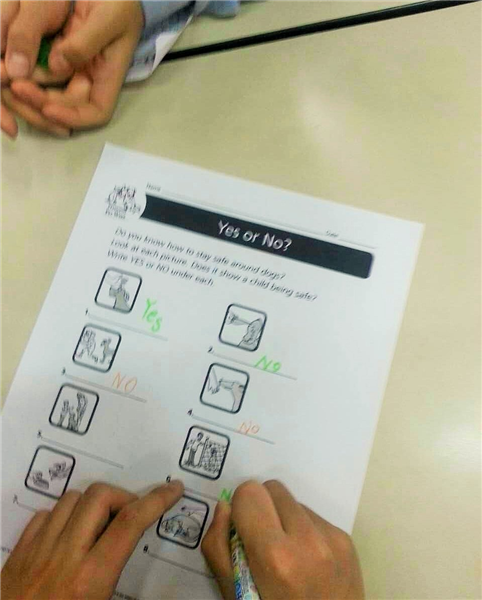 SCAA's next school visit is to SUIS Hongqiao this month as part of the grade 2 unit "Helping Others".

Interested in hosting SCAA, with or without Pepe, in your classroom? Contact education@scaashanghai.org.
---



PAWS FOR THOUGHT


Pet Safety for Fireworks & Holidays

The few exception aside, most pets are terrified of fireworks and firecrackers. Chinese New Year unfortunately means lots of scared pets! Despite the pollution supposedly putting an end to fireworks this year, we just don't believe it will happen. Preparing our home and schedule to help reduce the season's anxiety on our cats, dogs, and other animals is they key to maintaining happy and healthy pets. Stress-related illness in animals, cats especially, is a major worry during prolonged periods of anxiety.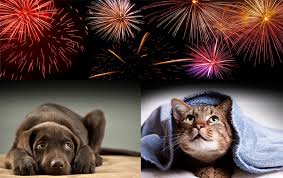 Providing pets with a refuge, keeping all pets indoors, using anti-anxiety products like Feliway, Adaptil and Rescue Remedy, providing pets with regular attention, and walking dogs on a leash are all excellent strategies to reduce Chinese New Year stress

.

A refuge is a quiet, small space in your home where pets can go hide yet be easily reachable for comfort and have access to food, water, and litter box. Some favorite places include space in a closet, in a bathroom (especially without windows), or a pet's preferred space.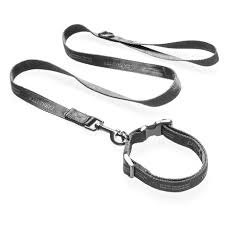 Last but not least, please

walk your dog on a leash - no exceptions

. Dogs are regularly lost and even stolen in Shanghai. Chinese New Year is one of the worst times for many lost pets who never find their way back to their families.