A Talk with the Author

Hello everyone,

I am lost in the world of Cosmos right now and loving it. He is proving to be a man of many surprises! You can catch some of the teasers I've been posting on my Forum at http://sesmithromance.com/forum/index.php. I've also been very busy this past month. The video for my webinar is up on my web site if you missed it along with some of the questions that were asked.

New covers and synopsis have been posted for some of my upcoming stories. For those who thought the Dragon Lords was finished, think again. Check out the book covers and synopsis for Twin Dragons and Jaguin's Love. Just two more books in the series.

Paul's Pursuit has received wonderful reviews. The story has opened the door for additional stories as you will see from my Coming Soon section http://sesmithfl.com/Coming_Soon.html and the cover and synopsis for Ha'ven's Song. Even the mighty Curizan will fall under the spell of a beautiful human girl who was rescued.


Happy reading everyone!

S. E. Smith



Ask and I Shall Answer

This section is devoted to questions that readers send to me. I try to respond personally but sometimes I may miss someone or I realize that others may have the same questions. Here are a few I have recently received.

Q. I love the current series and want more in them, but am curious about what new stories are trying to get your attention.

A. My head is always swirling with different stories. I actually have several that have been getting stronger and stronger until I know I will have to stop and write them. One is about a group that live in the Appalachian Mountains and are called Elementals. I have additional stories for the Heaven Sent series, time travel, and a teen and children's series in my head.
Q. How on earth did you come up with the... um... er...blush... anatomy for the Zion warriors? Hot! Whew!
A. I have a very vivid imagination! LOL. I'm not really sure how I came up with the idea, truthfully. As I say, the characters tell/show me what to write. That was what Kordon looked like and who was I to argue with a man like that?!
Q. How do you manage to write several novels simultaneously and not muddle them up
A. I've always thought of my mind as a huge filing cabinet, where I store stories and pull them out when I want to read them. Much like you do when you are on your Kindle or your bookshelf. Are they organized, no – much like everything else in my life I consider myself one of those that function with organized chaos. But, each world comes alive as I revisit it and everything falls into place. It was wild because there are several books that I did write at the same time, hopping from one to the other. Hannah and Gracie were two as well as Riley and Star.
Q. How did you get started writing?
A. That is a great question. I was in a rebellious mood of wanting to escape the 'real' world for a while due to some things going on in my life. I began reading – a lot. Soon, I was having a difficult time finding a book that satisfied me. I wanted to read about a certain type of female who was strong, fragile, brave, scared, namely one that was real to me and I wanted to read about an alpha guy who was strong, vulnerable, willing to learn and who wasn't afraid to admit he was in love even if he wasn't sure what to do about it. After reading some books that were not that great and a few that I wanted to strangle the heroine, I thought about all the stories in my head and decided I could always write them down for my own pleasure.

I wrote Lily's first as her story kept playing over and over in my mind. Abby's came next followed by River. After I wrote them, I broke down and told my sister about what I had done and she asked to read them. I gave her River first and she fell in love with it and told me it was as good as the books she was reading and I needed to publish it. I sent River to a publisher and they said it was good but not what they were looking for. Depressed, thinking no one would want to read any of the stories, I just kept writing for my own curiosity to see what happened next to the characters. After sitting on the growing pile and my sister begging me to publish so she could share them with her friends, I took my courage in my hands and started researching. I found out about KDP, researched more, couldn't find out how to do the covers, couldn't find anyone to help with the covers, tried to learn how to do the covers, while working full time. Late on a Sunday night, I put what I had together and published the books I had written. I was shocked that more than my sister and a couple of her friends bought them. Yes, I almost quit when I was slammed for grammar/spelling but instead, I went back through the books and did more research. It has been a huge learning curve as I was doing all this on nights and weekends. After three months and a growing number of readers, I finally told my husband what I was doing. (He thought I was either reading or writing a lot of emails, he had no idea I was writing books). You know the rest! - )

Facebook Competition -
Who is Grandma Pearl's true mate?

For those who participated in the contest and those who just wanted to guess, the answer is...... Asim, Mandra's friend and Jalo's former personal guard. He will have his hands full with the fiesty grandma that is about to liven up his life. You are never too old for love!

Congratulations to the three winners of an Amazon Gift Card - Jessica, Sulee and Serena!


My Recent Webinar

My first 'Meet the Author' webinar was a blast. I shared what book you'll find Grandma Pearl's mate in which gave those who tuned in a head start in my Facebook contest. I also let slip who the sad eyed male is in Paul's Pursuit. And about the completely new series I'm starting to write.

For those who weren't able to attend my Meet the Author webinar, the video is now available. Here's the link to click: http://sesmithfl.com/Videos.html


New Release Book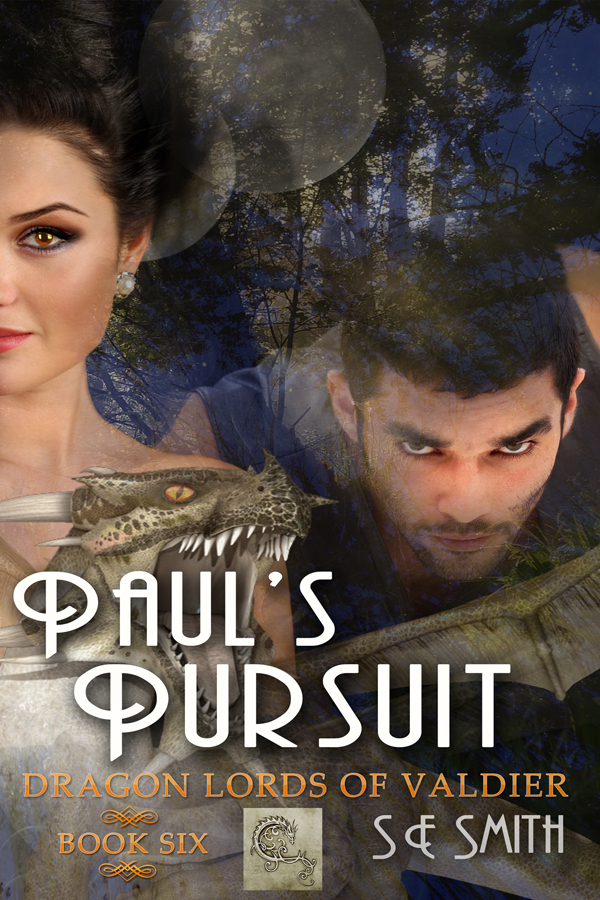 Paul's Pursuit: Dragon Lords of Valdier Book 6
Now available through Amazon and Smashwords!

Thank you all so much for your feedback on Paul Pursuits; it's great that you found it as special as I did. Would you please help me promote Paul's Pursuit by writing a review on Amazon, sharing with your friends and talking about it on your favourite websites and review places. Thank you so much.

Excerpt
Paul Grove loves two things in the world more than anything else: his daughter, Trisha, and roaming the mountains and forests of Wyoming. One he would kill for, the other is who he is. He has spent his life devoted to his 'little' girl, even though she isn't so little anymore. When she disappears, he focuses all of his hunting and tracking skills on finding her. The tracks he has found make no sense, the clues left behind unlike any he has ever seen before, and the disappearance of Trisha and her friends a mystery he is determined to solve. When his daughter unexpectedly returns with a warrior from another world, he realizes he has no choice but to return with her to her new home or lose her forever.
Morian Reykill is a High Priestess for the golden symbiots of their world known as The Gods Blood. She is their protector and a member of the Royal House of Valdier. When her first mate is killed she is devastated, for while he was not her true mate, they loved each other very much. She thought to join her mate in the next life but something told her it was not yet her time. She believes it is because of her five sons, all Princes of Valdier devoted to protecting their people and the Hive, the birthplace of the symbiots. When both her sons and her people are threatened, she will do whatever she has to in order to protect them.
Paul Grove finds love in the beautiful alien woman who takes his breath away. For the first time since his wife died when Trisha was a baby, Paul wants someone of his own to hold. When a madman threatens his new family and takes the woman he is determined to claim, he will use all of his skills in hunting, tracking and guerilla warfare to get her safely back by his side.
Morian discovers that the alien male who has claimed her is the true mate she has always hoped of having but thought an impossible dream. Will she be able to save him before a powerful Valdier Royal kills him as he did her first mate or will she lose not only her true mate but her entire family to a man obsessed with gaining control of the Hive and the people of Valdier?
She is willing to sacrifice anything, including her life, to protect them. What she does not know is that Paul is the ultimate predator when his family is in danger. For when he is in pursuit of an enemy, his prey never gets away.


Upcoming Releases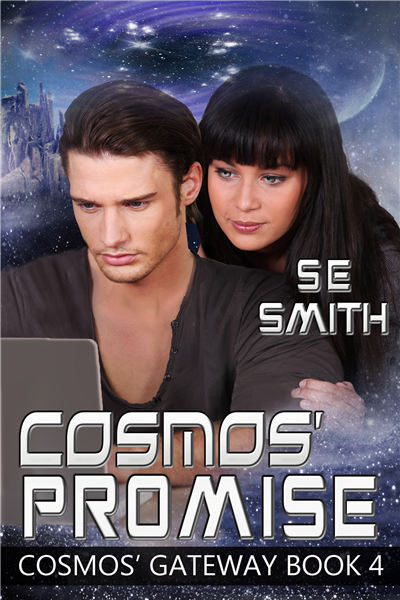 Cosmos' Promise: Cosmos' Gateway Book 4
(late July 2013)

Excerpt


Cosmos Raines is considered to be one of the most brilliant inventors in the world. A prodigy, he is a self-made billionaire who would rather be in his lab than jet-setting around the world. Things change when his latest experiment literally opens a Gateway into a whole new world. Now, not only has his best friend and her family moved to a new star system through the Gateway he has opened but he finds himself with a warehouse full of alien guests, including one very aggravating female that has turned him inside out.
Terra 'Tag Krell Manok has spent her life in the shadows of her three older brothers. Her home world of Baade is a male dominated world where females are few in numbers and protected to the point of captivity. Terra's father is the high chancellor of the Prime and considered to be the fiercest warrior of their world next to her brothers. No one defies him and lives. Terra is surprised when her father suddenly sends her through the Gateway into hiding to protect her from a clan insisting that she be mated for political purposes. The last thing she expects to find there is her bond mate - in the form of a human male!
Cosmos may not have been expecting to find the woman of his dreams on the other side of the Gateway he built but he knows one thing for sure - no one is going to take her away from him - not the clan who wants to use her nor her father who thinks all human males are worthless.

When she is taken from him, he will use every bit of his intelligence and ingenuity to not only track her down but steal her back. he will prove that human males are just as much a warrior as a Prime one, especially when it involves the woman he loves.
If you are looking for even more teasers, head over to my new Forum where I post additional book teasers and join in the discussion.
Not a member? It's free & easy to join & there's always an interesting conversation to be part of. http://www.sesmithromance.com/forum/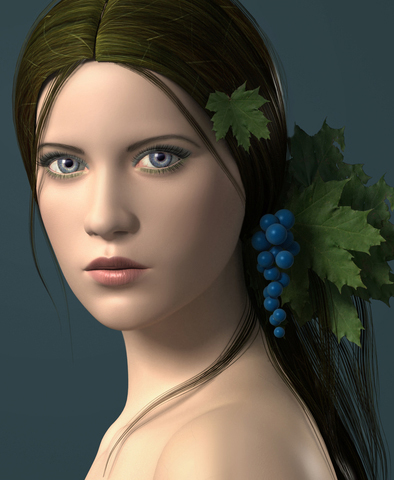 Interview Spotlight: Melody Simmons
ebook Designer
Thank you for this opportunity to interview me Susan. I am a great fan of your books! I love the humour and passionate romance in them as well as the fantastic imaginary elements.

Q: Tell us a little about yourself. How did you get started with cover designs? How long have you been doing it?
A: I love to do a variety as that keeps it exciting. I love all the genres listed on my site: romance, erotica, scifi, paranormal, mystery/thriller, YA, children's, chick lit, general fiction and non-fiction. Each genre has its own challenges. In romance it is where to get good male stock images (as many romance authors may know – suitable male stock images are not that numerous).
Q: What types of software do you use and how do you come up with some of your ideas? How long does a typical cover take?
A: I think most designers use Adobe – I mean really nothing can beat it in terms of quality and functionality – it's like a vast playground…I use Adobe Photoshop and Illustrator.
I have always been an artist – I started off attending a high school for Art, Ballet and Music; studied graphic design but then ran off on a wild romance, got married and had two amazing kids which occupied my life quite a bit. I always did freelance work by the side though – from pamphlets, flyers, banners, advertisements, CD covers, book covers, website banners, video editing projects to business cards…as my book covers became more and more popular and my children also grew older I decided to get more involved full-time with an online graphic design business. Initially I wasn't going to focus on only book covers, but then the covers started keeping me so busy that I had no time for any other type of work. Book covers are of course fun because one can be so creative with them.

Q: What are some of your biggest challenges when you design a cover? Which ones are your favorite to design?
Covers can take varying amounts of time as it includes also searching for images and trying out and dunking various things that don't work…I would say a good cover takes at least 6 - 8 hours of dedicated work, and that does not include all the revisions and final tweakings or extensive image searches.
How I do a cover depends on whether it is a custom design or a premade cover. My premade covers are creative explorations with images I find that I like, so unlike the popular belief that premade covers are cheap and just stock images with plain text on top, my premades are often combinations of two or three images and explorations of various techniques and I am quite proud of them.
Sometimes I read the book blurbs of books on Amazon and then I think and wonder how I would have done the cover for a particular book. A few of my premades were inspired by books I came across – though of course I didn't use the name of the book.
For custom designs I have to work more conceptually as I have to illustrate the theme and mood of a particular book. I love input and ideas from the author and once they tell me what they had in mind I evaluate the practicality of the idea and whether it will work well as an ebook cover that needs to attract in a small size in the online ebook shelves. As I use photo-manipulation a lot also depends on availability of raw images to utilise. I spend a large amount of time hanging out on stock websites to gather new image elements.
Of course I'm also a regular in ebook stores and check out the top books to remain aware of trends in covers.
Q: What do you consider to be the most important aspects of an ebook cover?


A: It absolutely has to look good in a small size – I zoom out a lot when I work and make the cover really small to make sure it looks good. The title should be visible though it doesn't always have to be huge. It should reflect its particular genre and fit in with other books of a similar theme.
It should give an indication of the mood and content of the book, though
the primary focus should be on having an attractive cover rather than on
depicting every little detail about the story. The cover is a means to get someone to click on it and read the blurb, it is not just an illustration of scenes in the book, but an advertising gimmick to attract a potential reader.


Q: Is there anything you would like to expand into?
A: Oh, yes – I'm fond of book trailers and have done a couple so far. I always think of getting into website design too but I just don't find the time really! Presently on my site I cater for all things related to book covers – including website and Facebook banners and 3D images. It keeps me really busy as I also try to keep all my premade galleries stocked up.
Q: How can potential clients reach you?
A: I can be contacted by email:
ebook.indie.covers@gmail.com. I only accept a limited number of custom orders per week though as I want to keep my turnaround time short and give full attention to the projects I work on. I also always give preference to returning customers.
Melody has been creating all of my book covers including the newest one, Twin Dragons: Dragon Lords of Valdier Book 7, Ha'ven's Song, Jaguin's Love and more. Be sure to take a look at all the great designs she has done and let her know that how much you enjoy them!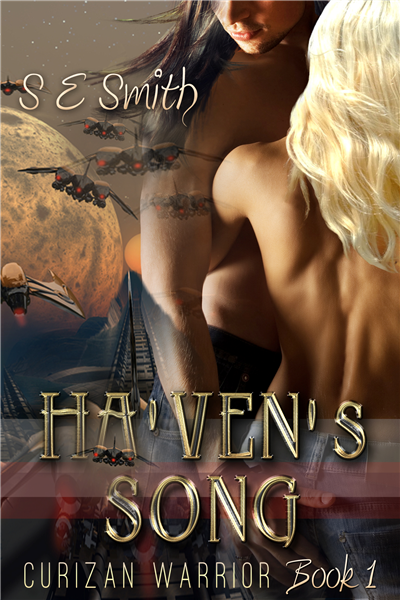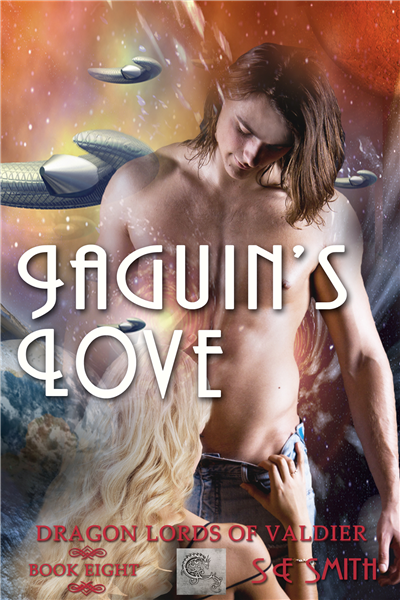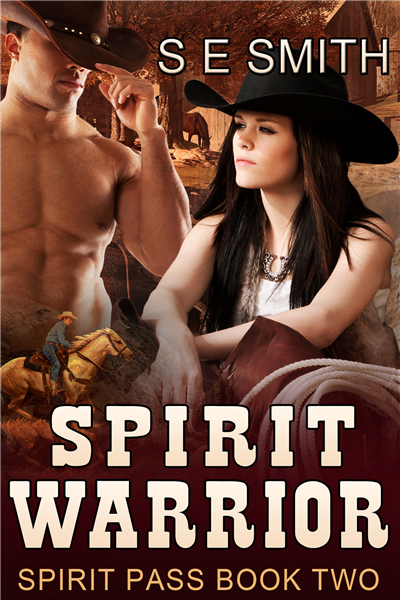 More stories to look forward to!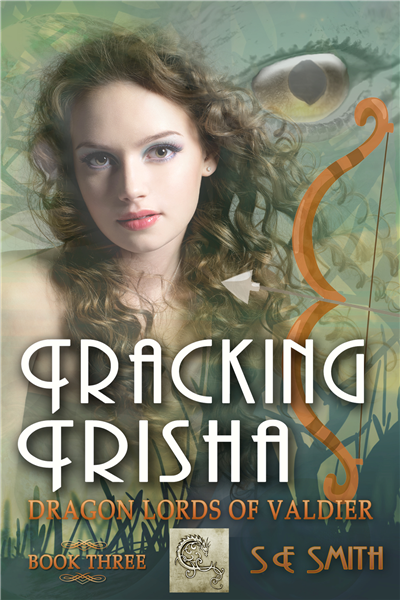 Tracking Trisha is one of my favorite books with the right amount of action, romance, and suspense. I knew when I started telling her story it was going to be a fascinating one due to her upbringing. Trisha lost her mom when she was just a toddler and was raised by her father, Paul. In many ways, she is as wild as the mountains she grew up in. Throughout the story, you catch glimpses of both her strength and her uncertainty of who she is and has become. The love that develops between her and Kelan still gives me goosebumps. His devotion to her and the anguish he feels when she at first runs from him in fear then is later taken is powerful. You get to see the strength of that love as he tracks her down. This is a true love story that will leave you wanting to read it over and over.
Read and Recommend
One of my favourite authors is Linnea Sinclair. Her Accidental Goddess, Games of Command, and Finder's Keepers continue to pull at me to re-read them as often as possible.

"Bad Captain!" Have to love it!
What's Inside
A Talk with the Author
Ask and I Shall Answer
Facebook Contest
My Recent Webinar
New Releases
Upcoming Books
Interview Spotlight: Melody Simmons
Book in Review
Read and Recommend
Follow me on: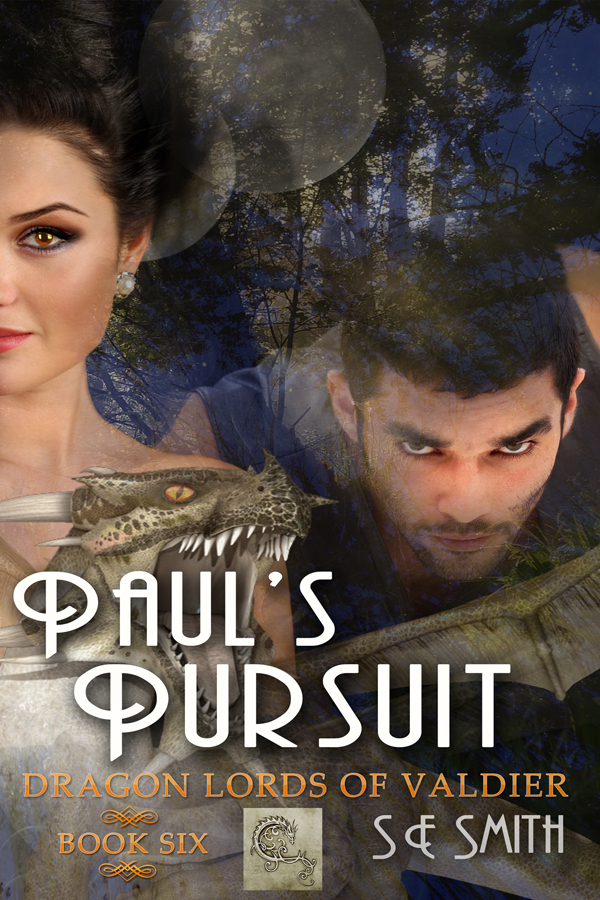 Choosing Riley made it to #2 on Amazon's Best Sellers and Hot New Releases list in Fantasy and Futuristic Romance!