New lodges in the Midwest and New Products!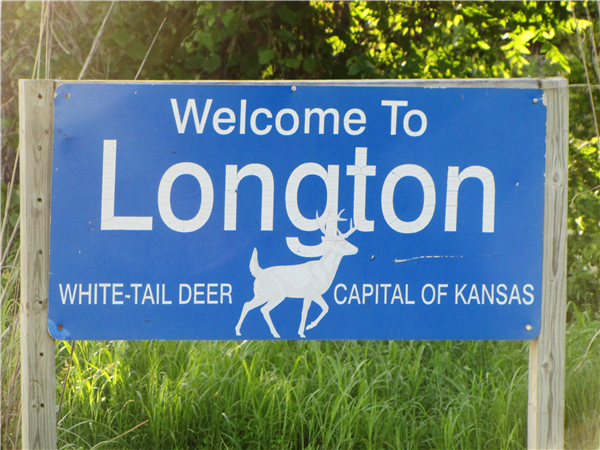 This month we have several items to bring you up to date on. First, we have added several new lodges to our family Kansas, Illinois and Missouri. The deer and turkey hunting in these states in the heartland of America is legendary. They should be posted on the website by next week.
Next, we have been developing several new concepts and products geared toward our corporate clients. After many months of working with a number of our lodges, we are rolling out some unique opportunities for companies who wish to treat their clients, employees and managers to an outdoor adventure. While I can't go into details in the newsletter yet, if any of our corporate readers want to learn more about these products, please call me and we can discuss it.
This month we have an article by one of our fishing guides, Capt. George Ricks, concerning a new legislative policy that could have a devastating effect on the fishing industry in Louisiana. Please read his article and get involved.
One of the perks of working in the hunting and fishing industry is seeing all kinds of products for the hunter or fisherman. While these range from useful items to downright gimmicks, every so often we see something that really catches our eye and impresses us. So, with that in mind, we will be adding a new section to our website where our clients can purchase these items. There won't really be any particular categories on the "Store" tab other than it will only feature products we consider worth recommending to our readers. We will be adding new items as we find them, so check the site periodically for new additions.
We are gearing up for our next two outdoor shows. We'll be at the Cajundome in Lafayette, LA at the Louisiana Outdoor Expo, July 26-28. The next weekend we'll be in Jackson, Mississippi at the Mississippi Wildlife Extravaganza on August 2-4 at the Mississippi Trademart
Finally, maybe it's the hot weather but I picked one of our Alaskan lodges as our "Lodge of the Month" this time. The last time I was in Alaska, it was in August and the low at night was 48 degrees and the high in the day was 49 degrees. Oh yeah!
Thanks,Dennis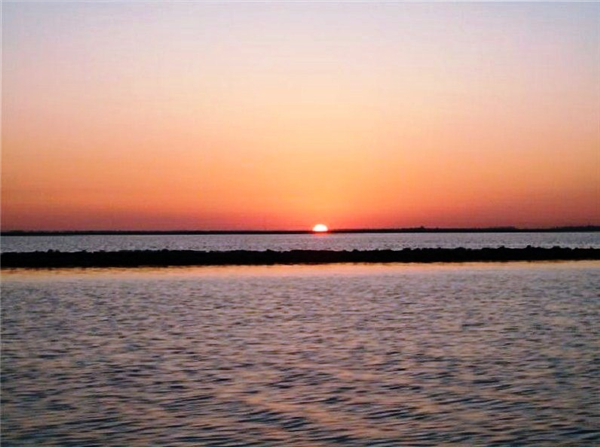 The Save Louisiana Coalition
Last year the Louisiana legislature approved the 2012 Coastal Master Plan. It is a plan of 109 projects with a price tag of $50 billion designed to save Louisiana from coastal erosion. We commend our elected officials for acting on this all important issue. No one wants to save our coast more than we do. We are residents and make our living on the land that we are quickly losing. We are the people of St. Bernard, Plaquemines, Jefferson, and all of the coastal parishes. We are commercial and recreational fisherman, shrimpers, crabbers, oyster fisherman. We are the businesses that support the fishing industry and are supported by it, packaging plants, ice plants, restaurants, and grocery stores. We are the people who love Louisiana and its seafood because there is nothing in the world like it. We are invested in our coast and will support the restoration of it any way we can; however, there is a serious issue with the master plan. While the vast majority of it would be helpful to restoring our coast, there is one project that will be detrimental. A section of the plan calls for the construction of 10 diversions, spillways that will divert fresh water from the Mississippi river into our salt water marshes. There are diversions that already exist today, like the diversions in Caernarvon and West Point a la Hache, but they in no way compare to the massive size of the proposed structures. The Caernarvon diversion for example has a max flow rate of 8000 cfs (cubic feet per second); two of the master plan's diversions will have max flow rates of 250,000 cfs. To put this in perspective that is the same size as the Bonnet Carre spillway! Diversions of this size will destroy our entire fishing industry as we know it. The best oyster beds in the world will no longer exist, the shrimp and crab population will be devastated, trout fishing will be a thing of the past. If this sounds dramatic, it's because it is! Our fisherman came back from Katrina, they are still fighting their way back from BP, but this will be much worse than either of those. These diversions will be permanent structures, our industries, our heritage, our way of life, will have no chance of coming back.
As bad as that sounds, it isn't even the worst part. On top of demolishing the most valuable industry coastal Louisiana has, many scientists believe that large scale diversions simply will not work, and they have history on their side. Three of the longest running diversions currently in operation are Caernarvon, Naomi, and West Point a la Hache. These diversions have been in operation since the 90's and no significant land development has occurred, in fact the Caernarvon diversion has actually eroded land! Furthermore, any land that does develop from fresh water is highly susceptible to storms. The river water that is being diverted is full of fertilizers from the farmland in the Midwest. This allows for quick growth above the surface, but no substantial root system, completely unlike our natural marshes. Every storm that blows through will destroy any progress that the diversion appears to have made. This was proven after Hurricane Katrina where in the path of the Caernarvon diversion 50% of the land was lost. The natural salt water marshes of Delacroix and the Biloxi marsh only saw 2-10% erosion. So we are going to build structures that cost us millions of dollars, that even at best case scenario will take decades to build land, and that storms will destroy every time they blow through. It makes absolutely no sense!
Let me be clear, we are for coastal restoration, and even for a lot of the master plan. The coast is our home and our livelihood. We want to save it more than anyone, but these large scale diversions are not the answer. There are several other PROVEN methods, including dredging and land-building that would be much more successful than the diversions and will not take our industry away from us in the process. A coalition has been formed, The Save Louisiana Coaltion, and we are asking for your support. Please join our fight and help to spread the word. This is the most important fight of our lifetime, and to be successful, we need everyone that this will effect to stand together with us. So join our coalition, petition your elected officials, educate your family and friends, and thank you for supporting coastal Louisiana.

Capt. George Ricks
President, The Save Louisiana Coalition