Lodge of the Month
The Florida wild turkey, also referred to as the Osceola, is found only on the peninsula of Florida. This particular subspecies was first described in 1890 by W.E.D. Scott who named it for the famous Seminole Chief, Osceola, who led his tribe against the Americans in a 20-year war beginning in 1835.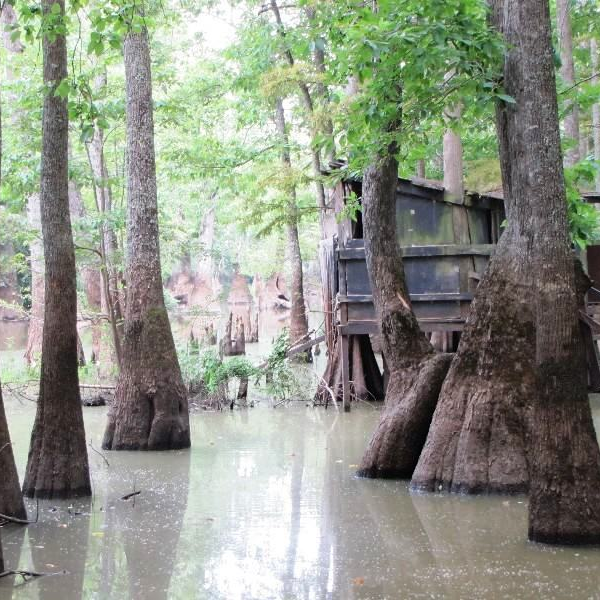 For a lot of turkey hunters trying to complete a "Grand Slam", there are a few other definitions of the Osceola that we can't print here. It can be tough to find a good, reputable guide to help you in your quest. However, it just so happens we have one of the best in Florida. (Ok, it wasn't just chance, we did a lot of research!)
The ranches on which you will hunt are located in Osceola County near Lake Kissimmee. The landscape is made up of cattle pastures with century old live oak hammocks and cypress swamps. These ranches are operated by fifth generation Florida cowmen and have no hunting pressure.
A typical three day hunt is one on one, with guides who are very knowledgeable turkey hunters. They know the land and the turkeys in the area. The accommodations include clean comfortable cabins. The cabins have a/c, hot showers and satellite televisions. The cabins are in a large oak hammock in the shadows of 150 year old oak trees. They are located in the middle of a 7500 acre ranch eight miles from any paved road. All of your home cooked meals are prepared in an open air kitchen, while you discuss the day's hunts by the campfire.
Blinds and the decoys are provided and your guide will call for you if you like. Once you get your bird, they will prepare your bird for transport home after your hunt. They will also be happy to hook you up with other guides in the area for activities such as airboat tours, fresh and saltwater fishing trips.
Trail Escapes can put you on that Osceola turkey you need to round out that Grand Slam you've been working on.