Spring Has Sprung!
You know, my grandmother was right. No matter how much it feels like spring, there's always a cold snap just before Easter, but a freeze warning, REALLY?
Well, I don't really mind the cool spell. It always feels better when you're in the woods turkey hunting or on the water catching specks, both of which are happening right now. We're getting good reports from our guides along the Louisiana coast that the fishing is great right now.
We have done a couple of outdoor show in the last month and met a bunch of new people. To all the new additions to our newsletter family, we say welcome. It will be a month or two before we do another show because it's that time of year when we do our research trips. I don't want to speak too soon, but we will be adding a couple of places and adventures that we have had many requests for.
I know I've mentioned this before but please, if there is a hunting or fishing trip you are wanting to do this year (or next year), don't delay too much. Several locations such as Red Stag hunting in Patagonia or Moose hunting in Alaska are sold out for next year already! We have a couple of spots left for our December 6th-8th Arkansas Duck and Deer combos hunt (deer/rifle) and we have opened a second date January 10th-12th (deer/bow). And, of course, turkey season is here as we speak.
Thanks again to all our clients and friends who stopped by our booth at the shows. Dennis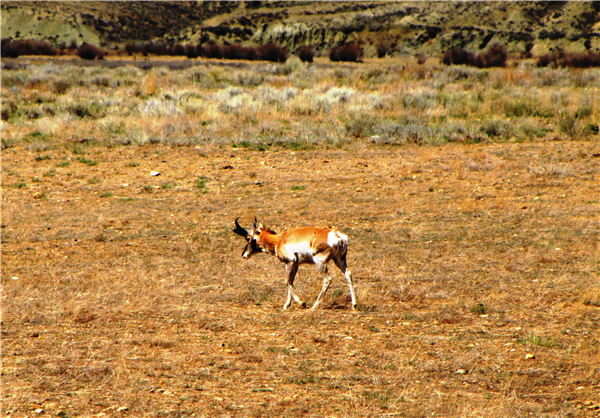 Part Four
Personal Responsibility
This is the fourth installment of our series on how to choose a location for a guided hunting or fishing trip.
We have previously discussed how to do the research, what to look for as far as meals and accommodations are concerned and how to define your hunting or fishing expectations.
This month I'll be talking about what you, personally, can do to make your adventure more enjoyable and successful. Now, some of these items may get really personal, but if you want to have a successful trip, you have to be honest with yourself. Now, these points aren't meant to criticize anyone, but are to help you make the most of your adventure.
First, what can you afford financially? If you overextend yourself are you really going to enjoy yourself, or will you be fretting about how you're going to pay for it? Be honest about what you and your budget can handle. (As I said, it's going to get real personal, real quick.) By now, you should have established what kind of adventure you want to experience and generally speaking, what the cost will be. Even if you can't afford it this year, you now have a figure to work and save toward. Oh, by the way, don't forget to add the other expenses that will also come up such as; transportation to and from, licenses, fees, gratuities (YES, you DO need to tip) and any special equipment needed.
Secondly, make sure you set aside enough time not only for the trip itself, but for practice before you leave (more on that later), preparing yourself physically (that too) and for unforeseen circumstances. If you're going fishing on a remote Alaskan island or trekking deep into the Colorado mountains hunting Elk, don't be too surprised if the weather forces a delay on your return. Also, this is supposed to be fun and relaxing. Give yourself time to slow down from this 24/7 world we live in and enjoy where you are and what you're doing.
Next, PRACTICE!! I cannot tell you how often I have heard from outfitters and guides about missed shots on a trophy animal or a wall hanger fish lost, all because of the skills of the client not being up to the challenge. You don't have to be a world class marksman, but the first time you've shot your rifle shouldn't be when a Boone & Crockett buck steps out in front of you. Oh, we fisherman don't get a pass either. If you're going fly-fishing for Tarpon, make sure you have the skills needed to take advantage of any opportunities presented to you.
Ok, you've planned the perfect adventure, it's paid for, and you've included plenty of practice time and figured in a little extra time for the trip itself. Great! What kind of shape are YOU in? Now, I'm as bad as anyone else, so this applies to me as much as anyone. If you plan on going Elk or Antelope hunting out west for example, you should start getting in shape well before the trip. However, it doesn't have to be that extreme. How often do you go hunting or fishing 3-5 days in a row? Most of us are weekend warriors, so around the third day of getting up at 4am and hunting or fishing, you may start dragging a bit. Along these same lines, if there are any physical limitations or conditions you may have, let the outfitter or guide know. It could be as simple as a special dietary need or allergy. Most lodges can handle that as long as they know ahead of time.
Next month we will bring together all the things mentioned in the previous articles and discuss the do's and don'ts concerning hunting and fishing with a guide or outfitter.
Dennis