Innovation Updates
Dear all,
Thank you for the lovely responses to our last mailout. They were filled with so many good and relevant information that we had to have this newsletter so soon after the last one to be able to share everything!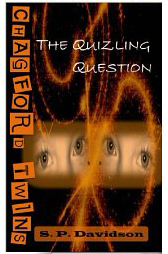 First, we imagine that like most of you, we love to read a nice book in our free time. Recently Bettina read "Chagford Twins - The Quizling Question" by Sue Priest Davidson (who Bettina is very proud to have had as one of her students yonks back). It was a lovely surprise because while the book was originally written for an audience of 11-14 year olds, this book portrays a very interesting picture of the future, weaves in many of the challenges we as humanity are facing, and also highlights some of the challenges around 'the dark side of innovation'. And then, not to forget, it offers a wonderful explanation about quantum mechanics! A very enjoyable and easy read.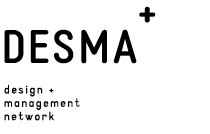 Last Friday Bettina had the opportunity to attend a meeting of DESMA, which stands for 'Design + Management'. Why mention it here? Design, Designers, Design Thinking are important tools / parts of the innovation journey. Understanding how to bring them in, how to manage and integrate them successfully can make a big difference. Why might this perhaps be a challenge? Well, designers and managers can be a little bit like cats and dogs... they don't often play well together...
So, what is DESMA? DESMA is "an Initial Training Network in the area of Design Management funded by the European Commission's Marie Curie Actions (FP7)." What we particularly like is that it brings 4 different constituencies together: 4 universities (University of Gothenburg, Sweden; Aalto University, Finland; Imperial College, UK; Politecnico di Milano, Italy); 4 design consultancies (Veryday, Future Concept Lab, Live/Work, Engine), and 4 product and service organisations (Volvo Group, Philips Healthcare, Poltrona Frau / Cassina; LivingLabsGlobal).
You can see, diversity in abundance! Just the kind of diversity that is essential to create something truly new and different - at least there is the potential ... So, we are very much keeping an eye on this project to see how it goes, and to see what can be learned from such highly diverse collaboration & keep you posted.
And here now the three events that are approaching so soon we had to get this mailout to you so quickly: Indeed, we became aware of them at such short notice that we did not manage to secure discount codes for all of them.. However, it would not hurt to mention the connection with the ILF / Bettina, you never know, you might get a discount after all!



Innovation as Culture
Date: 17th September
Location: Academic College, Tel-Aviv-Yaffa
Wider Community member Edna Pasher, who has been in pursuit of innovation for a long time, is the one of the responsibles for this event. The conference focuses on the rise of Innovation Management, a profession that is becoming essential for sustaining organisations, any kind of organisation. As innovation lovers we couldn't agree more, right? If you are around Tel-Aviv next week, the conference is a must go that is bringing together stakeholders from academia, business and government. To check out more information and register, click here.

InnoMatNet Workshop
The workshop shares findings from a project that looked into the relationship between design, innovation and materials. InnoMatNet has been conducting workshops over the past two years to investigate cooperation between diverse innovation partners, such as designers, engineers, materials scientists and researchers on their journey to develop and bring innovative products to the market, and identify ways to improve such diverse collaborative relationships (they might want to get together with the DESMA people!).
The event is being held twice, the first time on 17th September at the Design Terminal, Budapest, the second time on 25th September at DoGA, the Norwegian Centre for Design and Architecture, Oslo.
Participation is free of charge, but registration is required! Choose the most convenient venue for you and register here.
And lastly, a tiny recap of the events already presented by us but that are taking place in the next couple of weeks:
17/09 - International Symposium on Healthcare Improvement and Innovation and Research Workshop on Digitalising Health.

18/09 - ILF workshop on 'Holistic thinking - Why innovation can't live without it.
18/09 - RE.WORK Technology Summit.
24/09 - TechScout 2014: Strategic Technology Venturing & Innovation Excellence.
23/09 - Design Thinking for Human Resources.
---
Innovation Leadership Forum
info@innovationleadershipforum.org
+44(0)7767 428 457

www.BettinavonStamm.com


Twitter: BvonStamm