Dear All,


Let's start with an exciting bit of news (most certainly for us):


The ILF has a new website! Making the website more user friendly and interactive has been our wish for some time; we seem to have been quite good at hiding all the valuable information that is on there (particularly on the 'Members Only' bit…). For various reasons it never happened - but now! Have a look around and let us know what you think!


For some years Bettina has been involved in teaching on the MBI programme of Deusto Business School (based in Bilbao, Spain) - yes, MBI, not MBA, as in: Master of Business Innovation! It is a brilliant programme that puts innovation into the context of many traditional MBA topics, ie.: places innovation at the heart of business. It is also exciting that the programme runs not only in Spain (Bilbao, Madrid and San Sebastian), it also has modules in Florence and Cambridge (in collaboration with the Judge Institute). As they are looking to internationalise the programme, they are offering a special discount to successful (non-spanish speaking) candidates: 25% to the Wider ILF Community, and even 30% to members of the ILF Networking Group. For some key facts click here or visit their website for further information. Ah yes, application deadline is 20th February 15th, with the programme starting in May 15th.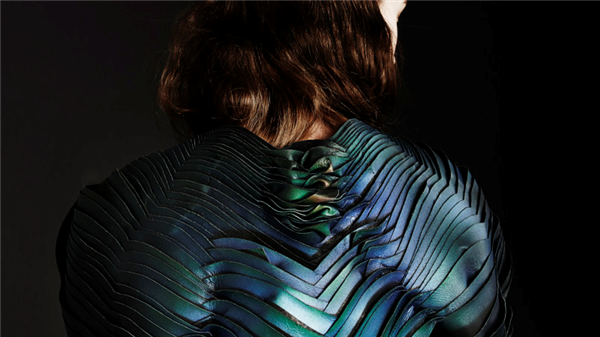 We just loved this video on what's possible if you bring technology, chemistry and fashion together: magic! How we came across this? One of those serendipitous coincidences: When recently at the D-School in Potsdam one of the students asked Bettina about innovation what's happening in the field of technology & textiles and Bettina promised to keep an eye open. As the ILF was media partner for the UK Innovate Awards we received a link for a recording of the ceremony where Bettina spotted "High tech meets high fashion". Watching it she just loved the positive energy, sense of possibility, and the belief of creating a positive future which Lauren Bowker radiated in her presentation and could not keep to herself. Seeking for inspiration? Have a look!!

And another crowdfunding opportunity! This one I believe will be close to the heart of many: HomeHalo helps manage your home WiFi to protect your kids from nasties whilst assuring they can keep their devices connected and enjoy the huge benefits of the internet at the same time. Incidentally, this initiative is by a former ILF Networking Group member whose infection with the innovation virus is rather serious and seemingly irreversible: he has become a serial entrepreneur :-)!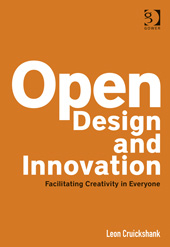 Still looking for some exciting holidays reads we came across Leon Cruickshank's new book: Open Design and Innovation. In the book, Leon develops the argument for a more nuanced acknowledgement and facilitation of 'non-professional' forms of creativity; drawing on lessons from commercial design practice; theoretical analysis and a wider understanding of innovation. We are lucky to have the author's offer of 35% discount. Please note that the voucher expires 31.12.2014! To find out more about the book and how to claim the discount click here.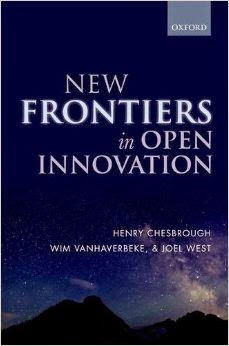 It seems that our Wider Community is very prolific when it comes to writing books! In this one a global collection of primarily academics provides an overview of thinking, frameworks and tools in the field of Open Innovation. While we have not read it, the table of contents looks promising. Check it out, but as many academic books, it is a little on the pricey side.

And finally, Rob Sheffield, who joined the ILF Wider Community earlier this year, kindly shared a link to some insights from research his company, Bluegreen Learning, conducted over the summer into how organisations view and deal with innovation, and how this might change in the future. I am sure if you ask nicely he will also send you the report summary :-).