The Ambidextrous Organisation Breakfast
Date: 17th March, 2015
Location: The Shard, London
Another event happening next week is the Ambidextrous Organisation Breakfast that OE Cam will be hosting. Over breakfast it will be shared tools and techniques on how to build the ambidextrous organisation and create a much better fit between the drive for efficiency and compliance and the pursuit of creativity and innovation will be shared. To find out more please click here. While OE Cam events are gerenally invitation-only, those from our community who are interested in attending should email Helen Pybus at helen.pybus@oecam.com.




Call for papers: 16th International CINet Conference
Deadline:
16th March, 2015
Date of the event:
13th to 15th September, 2015
Location:
Stockholm, Sweden
The Continuous Innovation Network (CINet) is a global network set up to bring together researchers and industrialists working in the field of Continuous Innovation. Consistent with this mission, CINet organises an annual conference. This year, the theme of the conference, "Pursuing Innovation Leadership", reflects the need for firms to continuously find new ways to improve in order to stay at the forefront of innovation, and the important role that innovation leaders in different positions play in this work. More and regularly updated information can be found on the conference website.


Launch of the European Social Innovation Competition
Date: 23rd March, 2015
Location: Gdańsk, Poland
The European Social Innovation Competition is designed to support the next generation of European innovators- people that have the potential to change the landscape of growth across Europe. This year's theme is New Ways to Grow. Current models of growth are no longer fit for a society where scarcity is the new reality. The Competition will seek out organisations and ideas that sustain not only financial value, but also social progress for citizens and governments and reward the best three with a prize of €50,000.The launch event will take place on 23rd March at the European Solidarity Centre in Gdańsk, Poland. Click here for the full programme. If you would like to attend register here.



Webinar: Creating an Innovative Organisational Culture
Date: 24th March, 2015
Location: online - 10am (UK Time)
This one was brought to our attention by Natalie Turner of Entheo who is our ears on the ground in Singapore. According to the Singapore Management Agenda research, 60% of HR managers in Singapore identified encouraging innovation as a key people challenge. The big question raised by them is: how do you create a culture that can systematically create value out of new ideas?
This webinar will introduce the Six 'I's of Innovation® an integrated Model used by some organisations to help them innovate and drive growth across their business. It will be facilitated by Natalie Turner, an experienced innovation practitioner and member of the ILF Wider community. See more here.

Innovation Leadership, Learning & Immersion Programme (i-SUITE)
Date: 16th April, 2015
Location: Singapore
This one too has come through Natalie: A one-year membership programme for an experiential group learning journey for business leaders, innovation professionals, innovators, and entrepreneurs. Participants can start the membership at any time of the year (valid for 12 months), which includes a 2-Day Executive Workshop and 12-Months of i-SUITE Innovation activities. To know more please click here.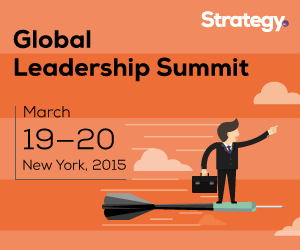 Global Leadership Summit
Date: 19th to 20th March, 2015
Location: New York
Just a reminder, the Global Leadership Summit will take place in New York next week. There participants will join discussions on issues surrounding the creation, communication, execution and sustainability of strategic initiatives within a company. The ILF community has 10% discount of the ticket price with the code ILF10. Members of the ILF Networking Group should contact us regarding their 20% discount code.




We would like to let you know that the link we shared last week for the Worktech discount might be corrupted. If you would like to claim the 20% discount please use this new link.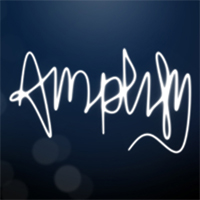 Amplify Festival
Date: from 1st to 5th June, 2015
Location: Sydney & Melbourne
The Australian business innovation event, Amplify Festival explores business disruption, innovation, technology, thought leadership and customer culture. The event aims to be an immersive experience and includes a prototype and start-up expo. The number of participants are strictly limited, so attendees are advised to register in advance.
This year's Amplify Festival takes place in Sydney and Melbourne, 1-5 June and they have offered a very special 2-for-1 ticket discount code the ILF Wider Community. Sign up here to get your special 2 for 1 code.


Call for papers: Transformation Business Awards & Conference
Submission deadline: 31st March, 2015
Date of event:
11th June, 2015
And finally, a call for papers! The Financial Times and the International Finance Corporation are coming together to host the Transformation Business Awards & Conference. They are accepting papers until 31st of March. This major global programme highlights ground-breaking, long-term private sector solutions to today's development challenges. To know more please go check their website. Innovation, impact, replicability and commercial viability will be rewarded on a transactional basis across the following categories:
Achievement in Urban Transformation

Special Award: Excellence in City Transformation

Achievement in Information and Communications Technology

Achievement in Transformational Finance

Achievement in Inclusive Business