Call for papers: NETs 2015
Submission deadline: 31st March, 2015
Event date: 18th-19th July, 2015
Location: Tokyo
The 2015 International Conference on Internet Study (NETs 2015) will be held in Tokyo. They are accepting paper sumbission until March 31, 2015. This conference provides a forum for researchers and practitioners to exchange research results and share development experiences on Internet study. To see all topic areas click here.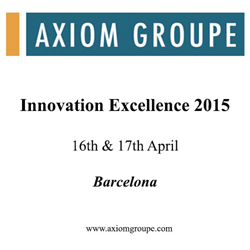 Innovation Excellence
Date: 16th-17th April, 2015
Location: Barcelona
Axiom Groupe is putting together the 9th edition of "Innovation Excellence", 16th &17th of April 2015, in Barcelona. During the two days conference, keynote speakers from companies such as Orange, eDF, Holcim, BASF, DuPont, BiR&D, Holcim, Faurecia, Merck Serono, Alenia Grimaldi, Philips University, Nokia Siemens Networks and Grundfoswill be looking at questions like how to stimulate innovation, nurturing an innovation culture within the organization.
The whole ILF Community is entitled to 10% discount with the code SPI042 MKT. For more information about this event please click here.




Innovation Fusion Summit
Date: 21st-22nd April, 2015
Location: Berlin
The ENG's 11th annual Innovation Fusion: NPD and Technology Excellence for Chem & FMCG Sectors Summit will be held in Berlin later this month. Some of the topics in discussion will be: Embedding sustainability throughout the value chain, analysing how internal and open innovation models are merging, creating value through incremental and disruptive innovation and others. Please click here to view the event programme.
The ILF Wider Community is entitled to 15% discount with the code ILF15. The ILf Networking Group should get in touch with us for more information on how to claim their special 20% discount.



European Entrepreneurship Colloquium (EEC) 2015
Date: 19th-25th July, 2015
Location: Munich

Are you an educator or professor with a passion for teaching entrepreneurship? Then a one-week residential programme organised by the Munich based UnternehmerTUM (19-25 JULY 2015) might be for you! Who would want to miss meeting outstanding Professors from Harvard Business School, Stanford and excellent European Universities as well as founders, VC and practitioners? For more information visit their website or click here.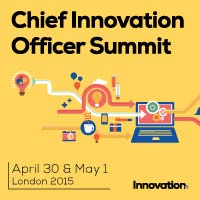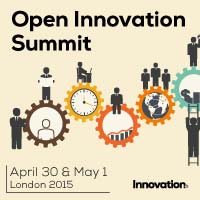 Open Innovation Summit & Chief Innovation Officer Summit
Date: 20th April & 1st May, 2015
Location: London
Finally, we would like to remind you about the two Innovation Enterprise that are coming up. They will happen simultaneously in London and will be addressing topics such as innovation success, exponential technologies and much more. To know more about Open Innovation summit click here and the Chief Innovation Officer Summit here.
The ILF Wider community has 10% discount on both events with the code ILF10. Members of the ILF Networking Group should contact us regarding their 20% discount code.