Merry Christmas!
The ILF team would like to wish you and your loved ones a wonderful, peaceful Festive Season, and a fantastic start into an exciting and successful New Year. Many thanks for your continued support and interest in the ILF and its activities!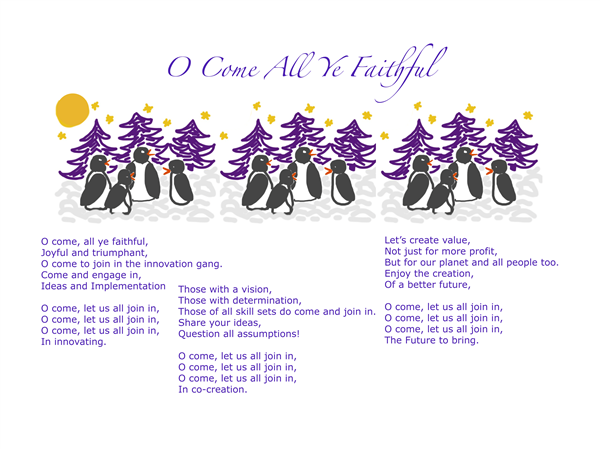 As we do not expect everyone to know the tune to go with the lines, here an orchestra to accompany you :-).

All best wishes from your ILF Team (Bettina, Caroline & Lis).
---
Innovation Leadership Forum
info@innovationleadershipforum.org
+44(0)7767 428 457

www.BettinavonStamm.com


Twitter: BvonStamm