Innovation Roundtable® Summit 2014
Date: 04th-06th November 2014
Location: Copenhagen
First, we would like to remind you all about this summit directed to large corporations only! Qualifying criteria is to be from an organisation that clocks at least €700m - €1bn annually … During three interactive days the presentations will be around the following topics:
New Business Creation & Business Model Innovation

Innovation Culture & Leadership

Open Innovation & Co-Creation

Customer Centric Innovation & Portfolio Management
Register as part of the IFL wider community and benefit from 20% discount with the code 14ilf. Members of the ILF networking group, please contact us for your especial 25% discount.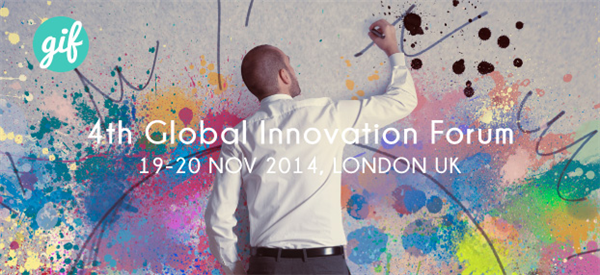 4th Global Innovation Forum
Date: 19th-20th November 2014
Location: London
The fourth edition of the Global Innovation Forum will discuss the latest trends in the field of innovation, creativity, design, R&D and new product development, as well as the major challenges for the future.
Our wider community can enjoy 100euros discount on the ticket price with the code gif14media. We kindly ask for members of the ILF to contact us to claim their special discount. For more information about the forum click here.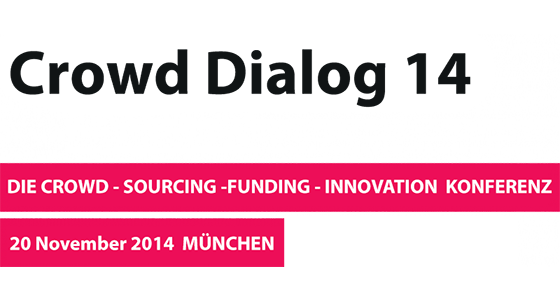 Crowd Dialog Conference
Date: 20th November 2014
Location: Munich
Another announcement for our community's German speakers: this conference held in Munich will discuss the power of the Crowd in the current innovation movements of funding and sourcing. To get 10% discount on the ticket price use the code TZB_14tz. The members of the ILF Networking Group should contact us for a special 40% discount code. To get more information about the conference click here.

Innovation Excellence
Date: 20th-21st November 2014
Location: Barcelona
This workshop will share best practices on how to transform trends into business concepts and solutions. Talks will be around open innovation, customer-centric approach and co-creation. The ILF community has 10% discount with the code SPI 039 ILF. Members of the ILF should contact us to claim their special 15% discount. For more information please contact Veronique via e-mail or click here.

3rd Edition R&D Process Excellence
Date: 26th -28th November 2014
Location: Park Hotel Amsterdam, The Netherlands
This conference will discuss the used strategies to achieve commercial success through R&D. The development of new and transformational products is the key to this success. The speakers will discuss co-creation platforms, strategies to navigate open innovation, sustainability as a driver of innovation and more. For more information click here
The ILF community is eligible for a discount (corporations only). For more information, please refer to code ILFnews and contact Daniel via e-mail.

ILF event: Awareness & Authentic Leadership
Date: 4th-5th December 2014
Location: London
We are delighted to announce the 9th Innovation Leadership Experience event intitled AWARENESS & AUTHENTIC LEADERSHIP in collaboration with Psychology of Success. It will be a 1½ day experience to explore self-awareness and authenticity, and their role and importance in the context of leadership and innovation. Sarah Cruise, Joanna King and Jackie Wrout of Psychology of Success will be joining us to facilitate an experiential time to explore how self-awareness can enable the flow of innovation in yourself and others.
The event is free for members of the ILF Networking Group. Due to the nature of the topic spaces are limited to 20 which mean that our ability to welcome Guests too is limited; if you are interested, please let us know as soon as possible.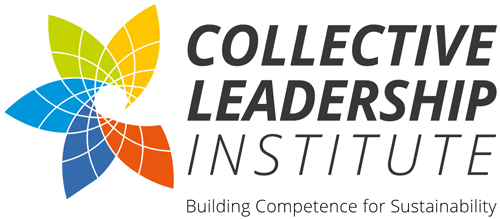 The Art of Stakeholder Collaboration 1
Date: 2nd-5th December 2014
Location: Potsdam/Berlin, Germany
Overlapping with the dates of the ILF event, the Collective Leadership Institute offers training on how to build long-term relationships with stakeholders from various sectors and get sustainable results quicker. To register please click here and contact Sabine Heckmann referencing to the code SC1-ILF to get 5% discount. Members of the ILF Networking Group should contact us for their special code.


FT Innovative America
Date: 09th December 2014
Location: Dream Downtown
We all agree in the importance of innovation in a competitive market. When it comes to traditional multinationals it can be even more essential to keep bringing new ideas in order to remain relevant. The question that never ceases is: how do you ensure that a new idea is a good one? The fourth annual FT Innovate America Summit will focus on innovation practices for the C-suite. It will address the innovation ecosystems that exist in different industries and different cities around the world and how they can learn from each other. To find out more click here.
Enjoy 15% off with the code ILF15. Members of the ILF should contact us for more information regarding the special 20% off discount.

Call for Papers: XXVI ISPIM Innovation Conference
Deadline for submission: 9th January 2015
Event date: 14th -17th June 2015
Location: Budapest
Submissions from academic, research, consulting, industry, intermediary and policy organisations are encouraged and should focus on Entrepreneurship and Innovation in Start-ups & Start-up Ecosystems, Creativity in Innovation, Design and Design Thinking for Innovation, and many more. For the full theme list please click here.

Lastly, we would like to announce that the workshop to be held at the Suffolk University in Boston has been delayed to April, 2015. This is an opportunity to hear from MIT's Otto Scharmer and rethink the future of the workplace. Click here to find out more about the event.