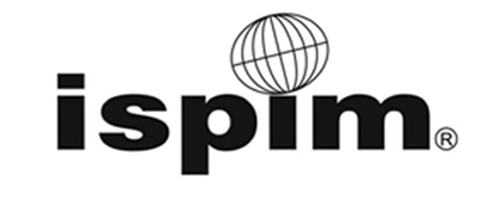 Innovation Forum - Call for submissions
Date: 13th, 14th, 15th & 16th March, 2016
Location: Boston
A member of the ILF family, ISPIM, the International Society for Professional Innovation Management, has announced a Call for Submissions for the Innovation Forum in Boston in March 2016 held in partnership with IAOIP - The International Association of Innovation Professionals and supported by D'Amore-McKim School of Business at Northeastern University. Submissions from academic, research, consulting, industry, intermediary and policy organisations are encouraged and should focus on Information Technology and Innovation, Innovation in Emerging Markets, Innovation in Family Businesses and other themes. Please click here to see the full list.

GIL 2015: Europe
Date: 14th May, 2015
Location: London
In the 7th consecutive year, GIL 2015: Europe is bringing together a global network of visionaries and thought leaders teaching how to leverage innovation as a resource to address global challenges. This year, they continue sharing and engaging participants by welcoming Frost & Sullivan's Best Practices Award recipients and their management teams to our community. These guests – visionaries, innovators and leaders – represent Frost & Sullivan's 2015 "Best-in-Class" organisations and are a key driver fuelling their community's thought leadership and global think tanks. In this conference, participants will gain access to a wealth of best-practice tools and strategies to support you in critical decision making as a member of your company's Growth Team.
To learn more about this conference please click here or download the brochure. This is an invitation only event. Please get in touch with Pim to learn more.






Insurance Innovation Summit
Date: 18th May, 2015
Location: London

Geoff Carss, long time member of the ILF Wider Community who also happens to be VP Europe for Imaginatik, will be speaking at a conference focused on innovation in the insurance industry taking place in London 18th May. Even better, he is able to get anyone from the entire ILF community a discount of 20%. Interested?! Do get in touch with us!

RE.WORK Deep Learning Summit
Date: 26th & 27th May, 2015
Location: Boston
The summit will showcase the opportunities of advancing trends in deep learning and their impact on business & society. Will smart artificial intelligence finally rival human intelligence? Learn the latest technological advancements & industry trends from a global line-up of experts. Discover advances in deep learning and smart artificial intelligence from the world's leading innovators. Learn from the industry experts in speech & image recognition, neural networks and big data. Explore how deep learning will impact communications, manufacturing, healthcare & transportation. To get to know more please click here.
As a member of the ILF community you can claim a discount, even to the early bird price. The ILF Wider community have 10% discount using the code ILF10. For members of the ILF Networking Group, you should contact us for the special 20% discount code.


RE.WORK Internet of things
Date: 28th & 29th May, 2015
Location: Boston
The Internet of Things Summit brings together entrepreneurship, science and technology to re-work the future and tackle some of the world's greatest challenges. The event will showcase the opportunities of the internet of things and the potential for a positive impact on business and society. To get to know more please click here.
As for all RE.WORK events, the ILF Wider Community is entitled to 10% discount with the code ILF10. Members of the ILF Networking Group should contact us for their special 20% discount code.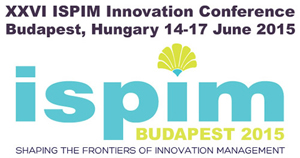 ISPIM Budapest: Shaping the frontiers of innovation management
Date: 14th, 15th, 16th & 17th June, 2015
Location: Budapest
Organised by ISPIM, in collaboration with the National Innovation Office of Hungary, the XXVI ISPIM Innovation Conference – Shaping the Frontiers of Innovation Management – is for innovation researchers, industry executives, thought leaders and policy makers. There participants will deep dive into the Hungarian Innovation scene with local partners, workshops and site visits.
To know more please click here. The whole ILF community has a special EUR75 discount for this summit. You should contact us to claim it.