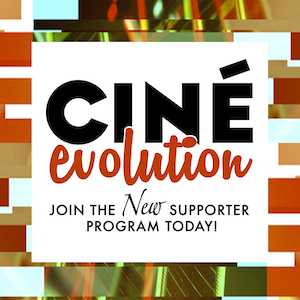 SUPPORT YOUR COMMUNITY CINEMA!
G O P U B L I C @ C I N É : T U E S D A Y A U G 1 9

GO PUBLIC: A DAY IN THE LIFE OF AN AMERICAN SCHOOL DISTRICT
TUESDAY AUGUST 19 @ 5:00p & 7:15p
SEATING IS LIMITED -- ADVANCE TICKETS NOW AVAILABLE ONLINE
Join us for a special community screening of this new documentary film chronicling a single day in an urban public school district. On May 8, 2012, 50 directors and their small camera crews followed 50 individuals who attend, support and work in the Pasadena Unified School District, a racially and economically diverse district with 28 public school campuses. Administrators, teachers, students, support staff and volunteers each reveal their unique contributions in making a public school district function in this authentic window into the world of public education.
"GO PUBLIC celebrates the small and large miracles that happen in Pasadena classrooms every day. We see overcrowded classrooms, but we also see an elementary teacher who greets each student with a special word of support as he or she arrives in her classroom. As you watch the students, teachers, parents, and others in the film, you will no doubt think about your own experiences with and stereotypes about public schools. Whether or not you or your children went (or go) to public school, we all have a stake in the quality of our public schools." -- Peter Dreier, Washington Post [ Full Review

HERE

]

ONLINE
ADMISSION: $10 -- ALL PROCEEDS TO BENEFIT LOCAL EDUCATION CHARITIES:


Athens Land Trust, Athens Peer Court, Athens Tutorial Program, AthFest Educates, Awesome Clubhouse @ La Escuelita, Books For Keeps, Boys and Girls Club, Chess and Community, Children First, Clarke County Mentor Program, Coile Serves, Experience UGA, Family Connection/ Communities in Schools, Food2Kids, The Foundation For Excellence, Strong, Beautiful and Godly Girls, and Young Designers Program.
Representatives from many of these groups will be on hand with literature and information about each of their organizations, so plan to arrive early to mix and mingle with all these folks doing great educational work in our community!