December 2013 BrainBuzz Newsletter
Hassle-Free Holiday Brain Color Gift Tips
The holiday season has arrived, and visitors will also be arriving for festivities and/or a stay at your home. Are you concerned about your relative who resembles Cousin Eddie in the Griswolds' Christmas Vacation movie, because he will disrupt your Holiday Open House? Are you worried about your in-laws, "The Grinches," who whip up high drama and discomfort at every holiday dinner? Put your worries aside and stress less when you and take a moment to view my Stress Less Brain Color Holiday Shopping Tips on my website video page

.




Holiday Gift Guide
If you are wondering what gifts are appropriate for each Brain Color, the following will offer you some colorful suggestions:
Yellow Brainers

want Practical Gifts: Clocks, watches, purses, robes, sweaters, scarves, jewelry, picture albums, wallets, and calendars.

Blue Brainers appreciate Romantic Gifts: Picture frames, candles, garden items, gifts for pets, and tickets to a play or concert.

Green Brainers like Technical Gifts: Cutting-edge gadgets, computers, electronic devices, lessons, and books.


Orange Brainers enjoy Fun Gifts: Sports equipment or memorabilia, tools, gadgets, tickets to a sporting event, or a vacation getaway.
Dealing with Change During the Holiday Season
I

was unable write my November BrainBuzz Newsletter because my beloved brother-in-law, Burton,

whom I had loved and respected since I was 19 years old,

passed away on November 14th. Burton was my husband's older brother. Our "Thanksgivingakkah" (Thanksgiving celebration on the 1st day of Channukkah) was not as joyful as in the past. One of my fondest memories of Burt is frying potato latkes (pancakes) together at our Glazov Family Chanukkah Parties.
During the holidays, change and stress can be significant. In Chapter 14: You Can Change Your Brain Color in my book What Color Is Your Brain?, readers learn that each of the Brain Color personality handles change from his or her own perspective.
Missing a loved one who has passed away can be a stressful change during the holiday season or a family celebration. John De Berry, a grief counselor and consultant who was the Bereavement Coordinator of Palliative Care and Home Hospice Program at Chicago's Northwestern Memorial Hospital, says, "Change is inevitable; growth is optional."

We need to acknowledge our unique differences and understand that we may not act as we did when everyone in the family was together. Changes can create growth if we focus on the positive in people. For the first set of holidays, you can blend aspects of the past with the present.
Creating a remembrance or legacy can be comforting and ease stress. For example:



Yellow Brainers

can establish a remembrance tradition with a special prayer or by serving a loved one's favorite food at a celebration or holiday meal.
Blue Brainers

may enjoy sharing stories about a loved one or singing his or her favorite holiday songs, especially with the adults and children who did not know the person.
Green Brainers

may want to observe a private memorial to honor a loved one by visiting the cemetery or lighting a remembrance candle.
Orange Brainers

might like to celebrate a loved one's life and memory by releasing balloons that contain a "love" message or engaging in a loved one's favorite sport or hobby.
Expectations, change, and stress often keep us from enjoying the moment and moving on to celebrate our lives in a new way. Author Victor Parachin wisely states, "We can use the past as a guide post or a hitching post."
Books Are Grand Gifts!
People love telling me how much fun they have sharing What Color Is Your Brain? with family and friends during the holiday season. Guessing each other's Brain Colors is entertaining and often defuses stressful family get-togethers that can explode with miscommunications and misunderstandings.

Princess Shayna's Invisible Visible Gift is the perfect gift for children of all ages and starts conversations that encourage children to talk about


how the story's characters relate to their own real-life experiences

.

The
heroine of this timely and timeless story is a princess whose loving parents teach her to be a strong, independent, and self-confident young woman, whom girls and boys alike can emulate and respect.
Don't forget the teachers on your gift list.They will love the

Teacher's Activity Guide for Princess Shayna's Invisible Visible Gift
.
With over 70 unique classroom-tested activities and an illustrated

Princess Shayna
Picture Book

, teachers can create a Kingdom of Kindness within their classroom
with more cooperation, harmony, critical thinking, and creative problem solving.
---
Happy New Year News!
♦

I am excited to ring in the New Year by writing a new What Color Is Your Brain?
book
.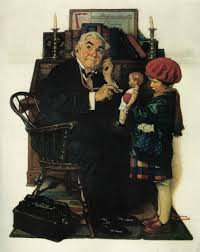 This new book is entitled: What Color Is Your Brain? When Caring for Patients:
An Easy Approach for Understanding Your Personality Type and Your Patient's Perspective.

The book will focus on Health Care Professionals':
1.
Relationships with Co-workers (hospital, medical office, therapy clinic)
2. Relationships with Patients (hospital, medical office, therapy clinic)
3. Relationships with Health Care Leadership/Management/Administration and
Other Agencies
4. Personal relationships with Family Members and Friends

♦

I am honored to be the keynote speaker at a health care event, which is the JDRF South Jersey Chapter's "Living with Type One Diabetes" Educational Symposium on Saturday, February 22, 2014 @ 8:00am - 2:30pm. This symposium is for anyone living with or affected by Type One Diabetes and will be held at the Enterprise Center at Burlington College in Mt. Laurel, New Jersey.
November was National Diabetes Month and marked the 28th year that our elder son, Joshua, has been living with Type One Diabetes. Finding a cure for diabetes and helping other families become more aware of healthy diabetes management are two goals I am passionate about!
♦

While I am writing my new book and presenting programs, I will still be available to present other customized programs for businesses, schools, and organizations. Please
contact me at sheila@sheilaglazov.com or

847.526.9039

if you would like to discuss your parameters for a program.


♦

If you enjoyed this December BrainBuzz Newsletter, please share it with your co-workers, family members, and friends by clicking on the Facebook and Twitter links below.


♦

Another easy way to

Bluely Connect

with me is to scroll up to my

Blog

,

Facebook

,

LinkedIn

, and

Website

links at the top of this newsletter and

click the link

that works best for you.

Best Wishes for

Joyful

,

Fun

,

Hassle-Free
,
and

Safe

Holiday Celebrations
!
Sheila