In Mint Condition

This recent project is the latest in what was a design project that began years ago for an out of town couple who purchased the Scottsdale Waterfront condo as their second home. Recently, they decided it was time to vamp up their guest/office space by transforming it into a sophisticated Study. That's when we were called! Since the owners are very well travelled, a rich and worldly look was desired. The client provided us with an inspiration image and that's where we began the design process. Part of that process was creating a harmonious balance between the masculine and feminine elements since both the Mister and Missus of the residence utilize the space. Deep colors and heavy textures provide the stateliness for him while elegant lines and scrolling embroidery provide the sumptuousness for her. In addition to being a Study, the space needed to serve double duty as a retreat for their out of town guests. We acheived this by designing a handsome sleeper sofa which sits within the gracious curves of a custom built in wall unit. A complementary unit constructed on the opposite wall boasts a drop front desk where the owners can conduct the business of their daily affairs, while the open niche above allows for TV watching in style. Hand forged brass hardware in a cricket cage style adorn both pieces like jewelry. Next door, sits a majestic harp which our client plays professionally. For our symphony of colors we chose minty greens, regal blues, cinnamon reds and golden caramel browns. Dunn Edwards paint color "Pistachio Ice Cream" seems to melt the palette of colors tastefully together and provides the magical backdrop to let all of the furniture pieces really shine. Luxurious fabrics from Dean Warren were selected to evoke the air of a Five Star Hotel. Underfoot Luxury Flooring installed a practical, yet opulent loop carpet in the perfect shade of bronze. Finally, a palatial style moulding with palmette leaf carvings literally crowns the space, which is now royally fit for a king and his queen.
The inspiration picture from a magazine...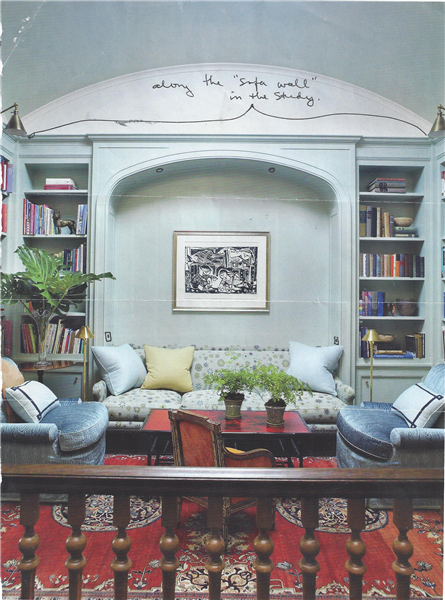 It all begins with a sketch...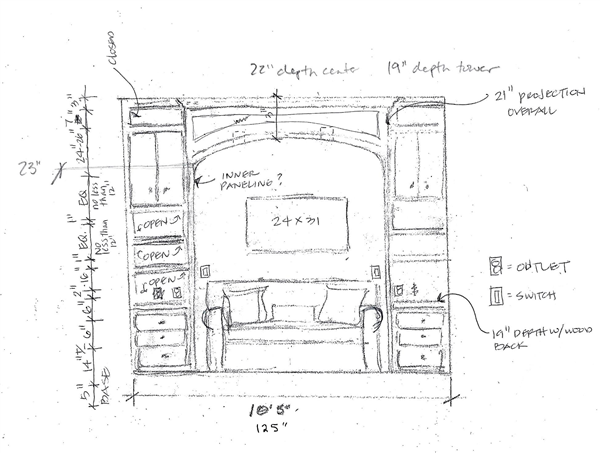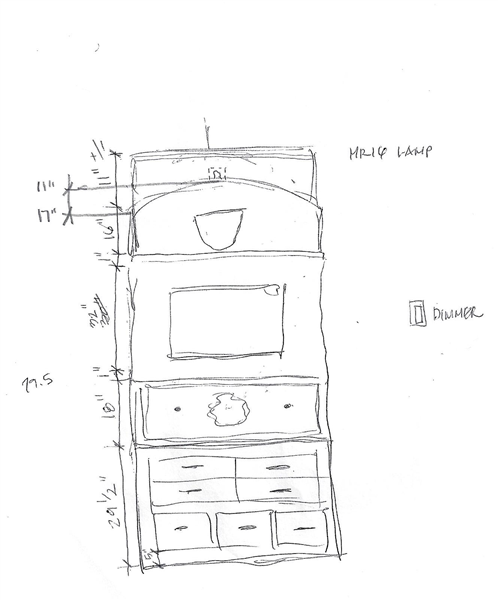 Design taking shape with fabrics and finishes...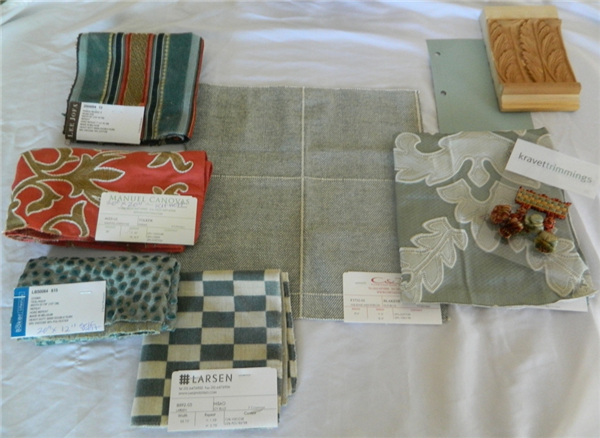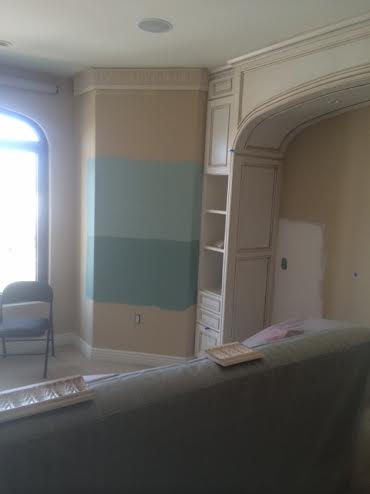 (deciding on paint shade)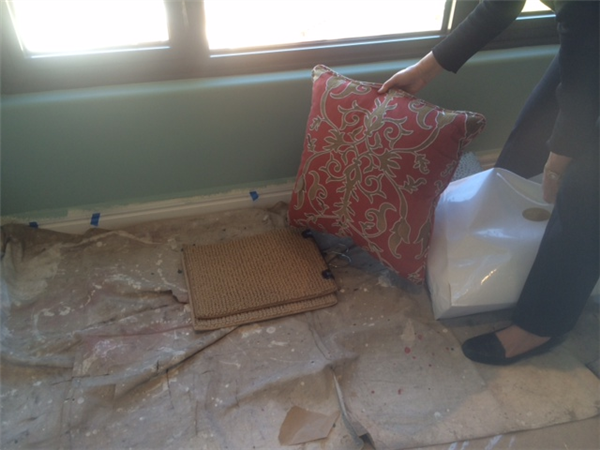 (getting excited for the final result)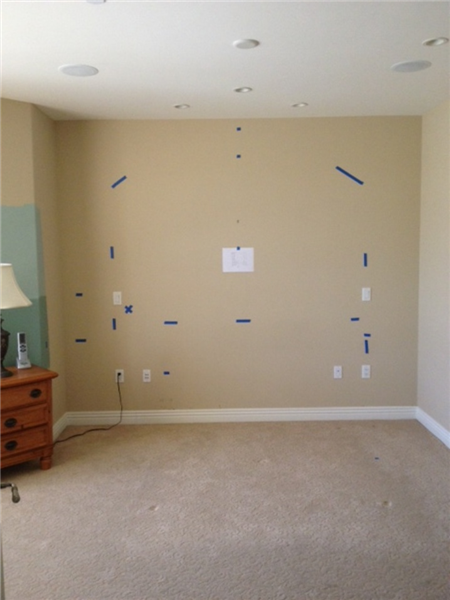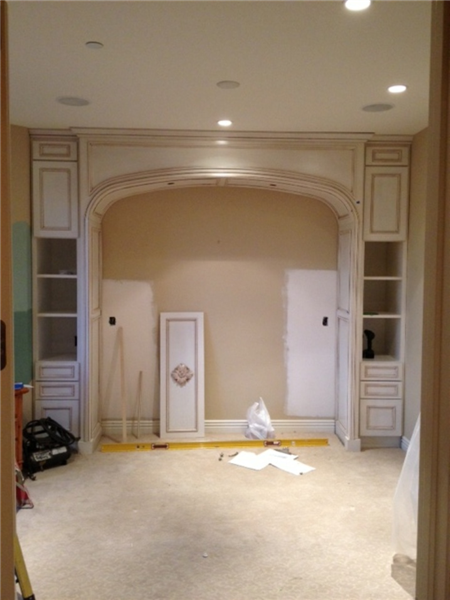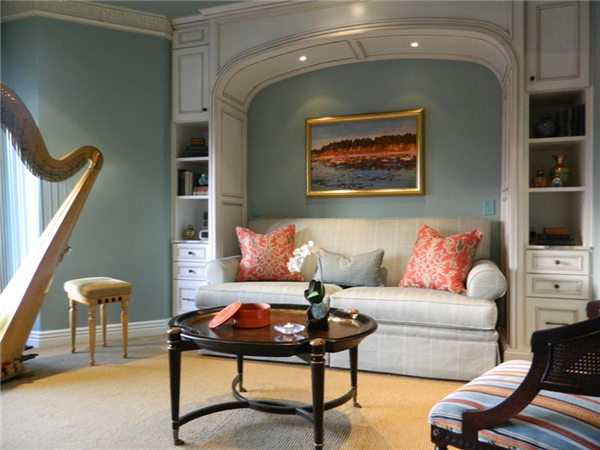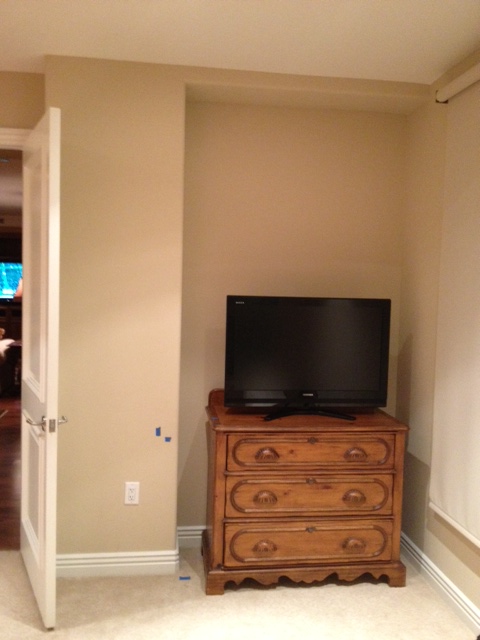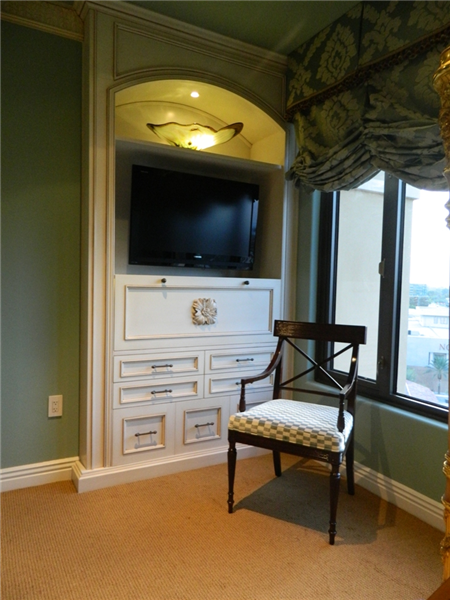 ...And two very happy designers enjoying their finished project.